Introduction of the Continuous Marginal Minute Figures on American Watch Dials – The "Montgomery Dial"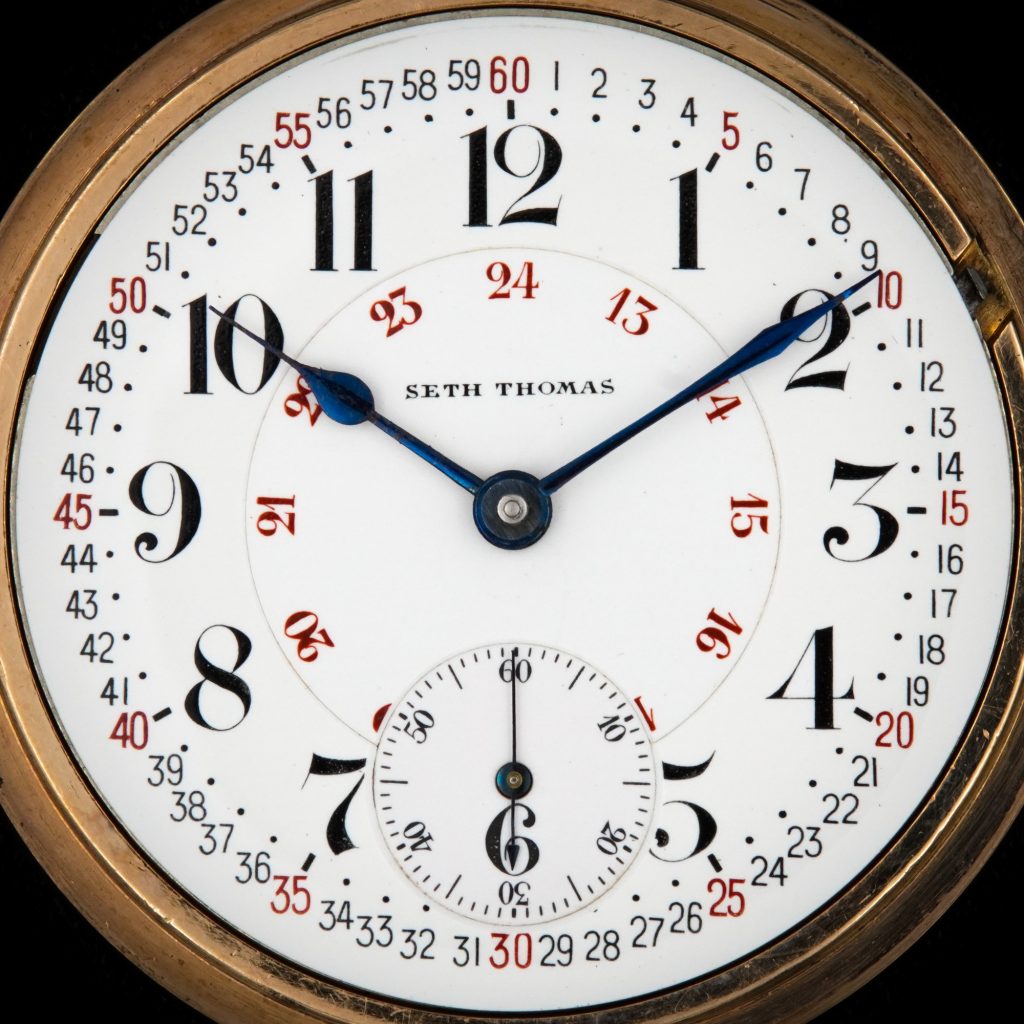 ---
As the five-minute marginal figures became popular on American watch dials in the 1890s, railroad time inspector Henry S. Montgomery recognized an opportunity to create a dial featuring a continuous marginal minute track. His design was characterized by a red and black marginal track around the perimeter of the dial representing each of the sixty minutes in an hour.
The description of Montgomery's dial design was first reported in November 1899, and the Santa Fe Railroad system immediately adopted the design to use on their standard clocks.
By 1906, the dial had been introduced on watches within the Atchison, Topeka and Santa Fe Railroad system and was endorsed as the company's "standard dial."
After the dial received a satisfactory reputation within his own railroad system, Montgomery introduced his design to the broader watch market in February 1910 as the "Safety Numerical Dial." Within a few years, the industrious inspector had arranged royalty deals with most of the American watch companies to offer his dial as an option for railroad watches.
Despite indications that Montgomery had patented his design, no patent was ever issued for the dial.
---