Private Label Trade Names on American Pocket Watches: "Burlington Watch Co." Part 54: The Grade 106 Burlington Special Movement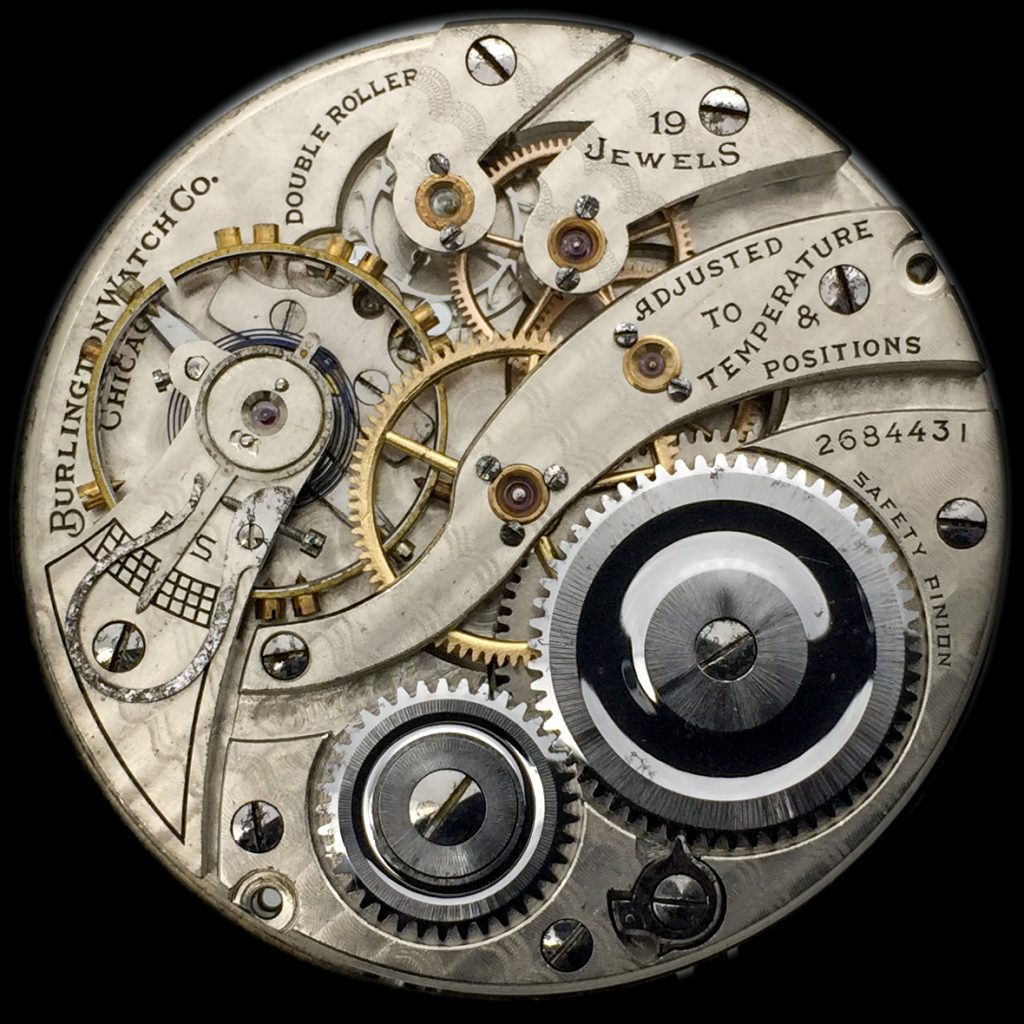 ---
In 1914, the Burlington Watch Company introduced a new 16-Size "Burlington Special," designated as Grade 106 by the Illinois Watch factory.
The new movement retained the same core traits as the previous generations, featuring 19 Jewels with adjustments to temperature, isochronism, and positions. The pillar plate was marked "Burlington Watch Co. Chicago" and "Double Roller," while the bridges were marked "19 Jewels" and "Adjusted to Temperature & Positions."
In addition to including a double roller on all movements, advertisements for the new "Burlington Special" no longer promoted a "Solid Gold" antique bow or case hinges. These modifications were likely intended to decrease the expense of the watch by removing unnecessary premium features.
The Grade 106 "Burlington Special" represents the end of the 16-Size 19 Jewel movements offered by the company. Two years after being introduced, the Grade 106 was replaced by the 21-Jewel Grades 107 and 108.