Private Label Trade Names on American Pocket Watches: "Burlington Watch Co." Part 48: The Grade 274 Burlington Special Gentlemen's Watch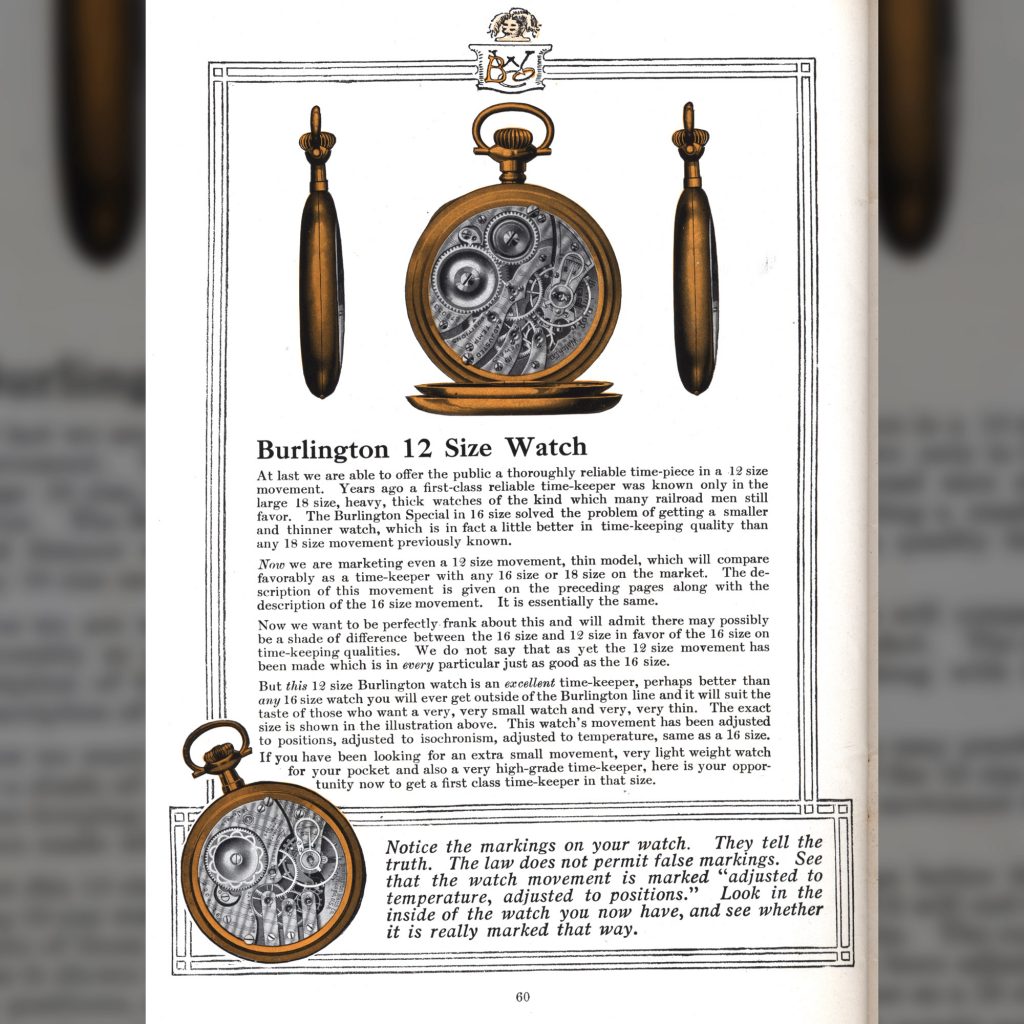 ---
In 1911, the Burlington Watch Company introduced a mid-size gentlemen's watch to fulfill the demand for a smaller and thinner "Burlington Special." The movement was based on the 12-Size Grade 274 produced by the Illinois Watch Company.
The c.1911 Burlington Watch Company catalog advertises the new size, noting vague differences between the 12-Size model and the 16-Size flagship model:
"Now we are marketing even a 12 size movement, thin model, which will compare favorably as a time-keeper with any 16 size or 18 size on the market. The description of this movement is given on the preceding pages along with the description of the 16 size movement. It is essentially the same.

Now we want to be perfectly frank about this and will admit there may possibly be a shade of difference between the 16 size and 12 size in favor of the 16 size on time-keeping qualities. We do not say that as yet the 12 size movement has been made which is in every particular just as good as the 16 size.

But this 12 size Burlington watch is an excellent time-keeper, perhaps better than any 16 size watch you will ever get outside of the Burlington line and it will suit the taste of those who want a very, very small watch and very, very thin. The exact size is shown in the illustration above. This watch's movement has been adjusted to positions, adjusted to isochronism, adjusted to temperature, same as a 16 size."c.1911 Burlington Watch Company Catalog
Interestingly, the company candidly notes the difference in time-keeping capabilities when comparing the 16-Size "Burlington Special" but claims the features are essentially the same. It is difficult to determine if this stance is simply a marketing gimmick or based in some truth. Both watches were advertised as being adjusted to temperature, isochronism, and positions.