Private Label Trade Names on American Pocket Watches: "Burlington Watch Co." Part 47: The Grade 37 Burlington Special Ladies' Watch Movement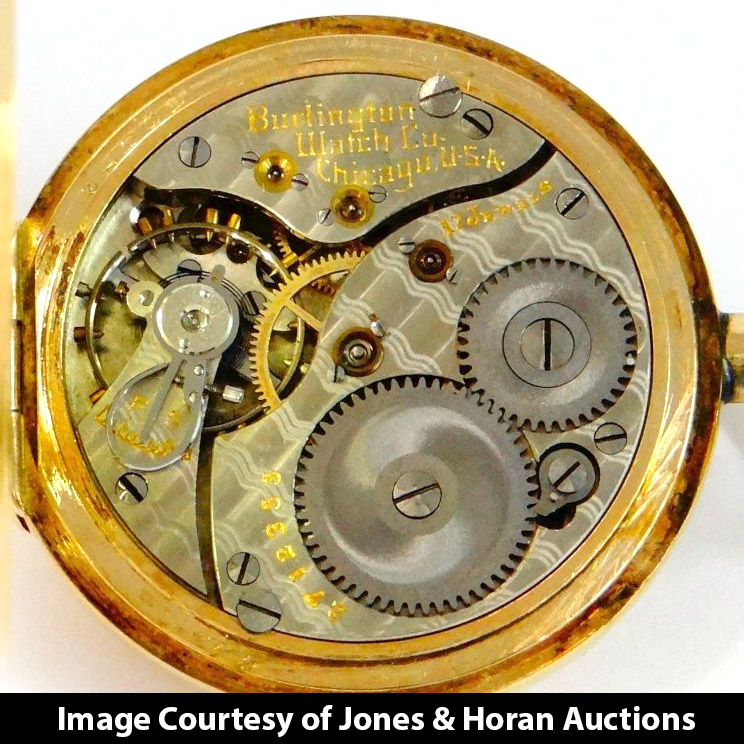 ---
The first ladies' watch offered by the Burlington Watch Company was based on the 0-Size Grade 37 produced by the Illinois Watch Company.
The pendant-set movement featured 17 jewels and was marked "Burlington Watch Co., Chicago, U.S.A."
Around 1916, the Grade 37 Burlington Special was replaced by the slightly smaller 3/0-Size Grade 36 movement. As wristwatches became more popular, the company eventually imported the ladies' and wristwatch movements from Switzerland.