Second Generation Masonic Dial Design by the Elgin National Watch Company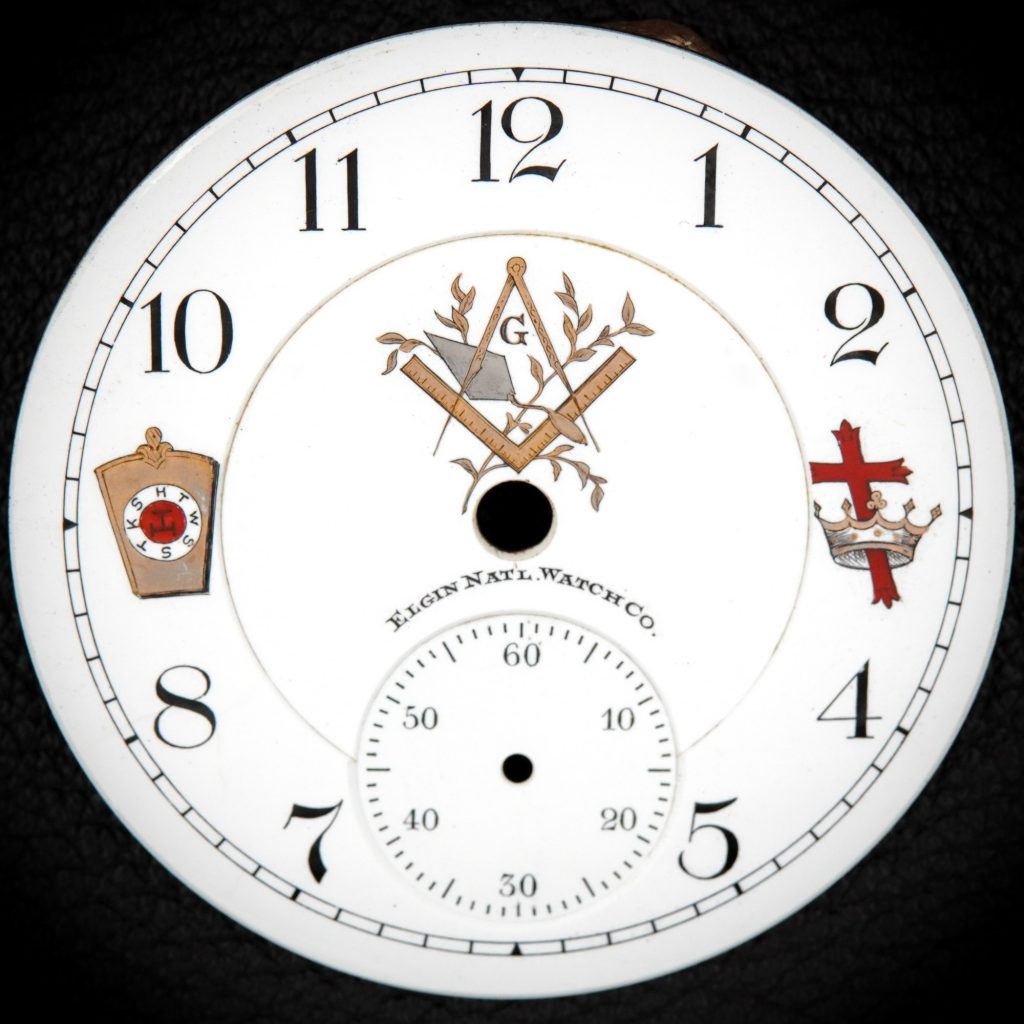 ---
After the Elgin National Watch Company retired the original line of society dials around 1900, the company offered simplified designs for select organizations by special order.
This Masonic dial features styles consistent with other dials produced by the factory c.1900-1910. The double-sunk enamel dial is highlighted by the iconic square and compass emblem at the center. The symbols at the 9:00 and 3:00 hour indicators are associated with the Royal Arch and Knights Templar bodies of Freemasonry, respectively.
Since no catalog references have yet to be discovered for the second generation of society dials, it is unclear how many designs were offered and which variants were available.