Private Label Trade Names on American Pocket Watches: "Burlington Watch Co." Part 35: Burlington Watch Catalogs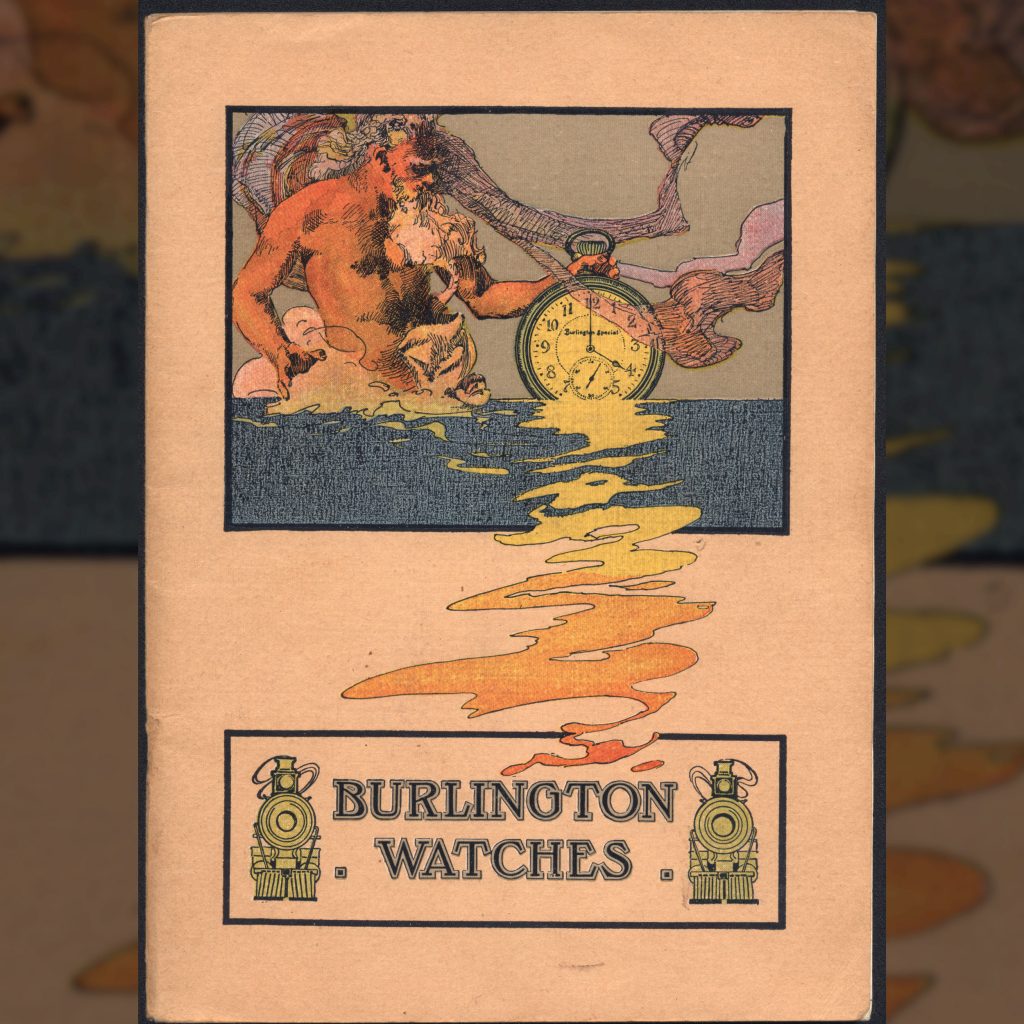 ---
The beautiful catalogs published by the Burlington Watch Company were a vital tool in the sales process. Instead of immediately directing potential customers to order a Burlington watch, the company prompted customers to mail in a small form, included at the bottom of their newspaper and magazine advertisements.
In return, the customer would receive a free catalog describing the features and options of the Burlington watch product line. The catalog aimed to strategically convince potential customers to purchase a Burlington watch on monthly installment payments.
The catalogs were brilliantly written, colorfully illustrated, and served the company exceptionally well, converting sale after sale as the product line expanded.
The image accompanying this post is the cover of the Burlington Watch Company catalog distributed around 1911. The catalog is currently being digitized for open access online.