Private Label Trade Names on American Pocket Watches: "Burlington Watch Co." Part 28: Watch Trust Contracts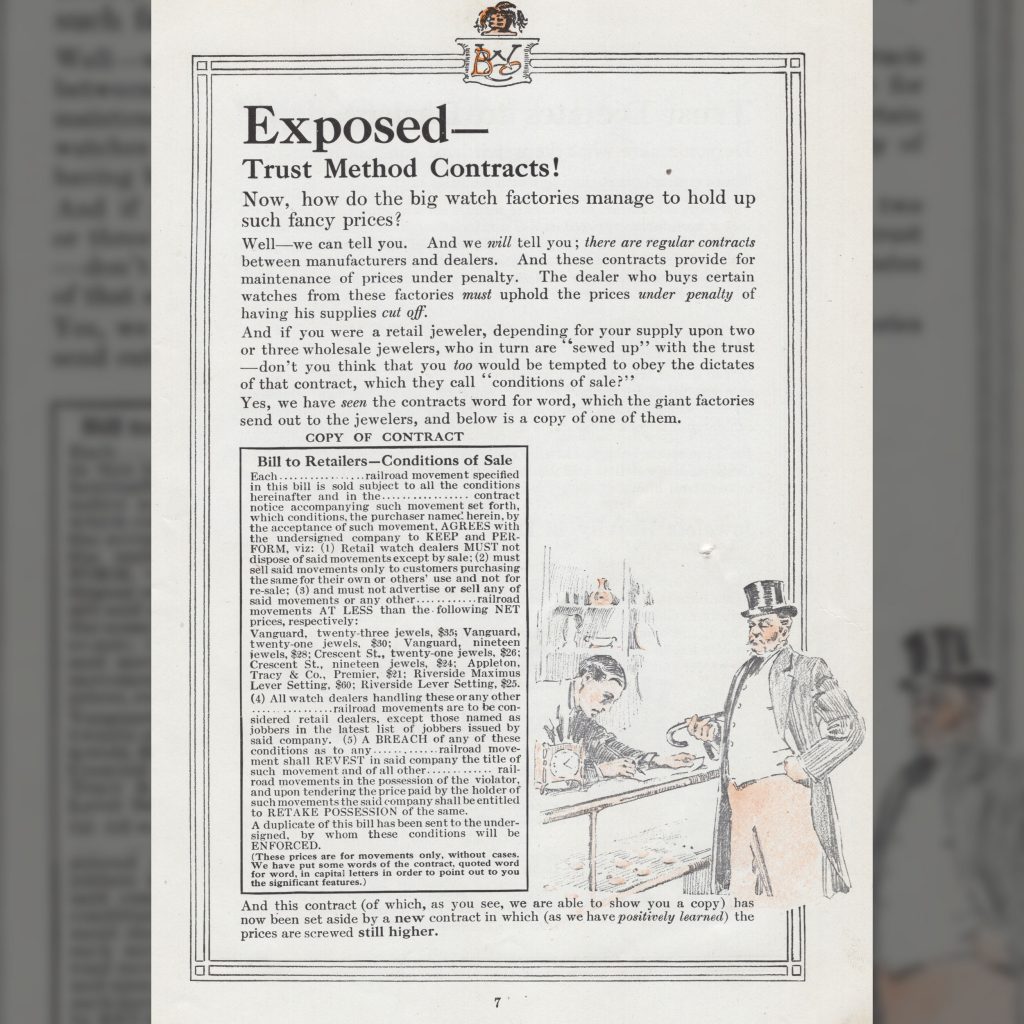 ---
The Burlington Watch Company leveraged its fight against the "watch trust" to elicit respect from potential customers for their noble cause. 
In the c.1911 Burlington Watch Company catalog, the contracts utilized by the watch trust were presented as proof of underhanded anti-consumer practices.
"Now, how do the big watch factories manage to hold up such fancy prices? Well – we can tell you. And we will tell you; there are regular contracts between the manufacturers and dealers. And these contracts provide for maintenance of prices under penalty. The dealer who buys certain watches from these factories must uphold the prices under penalty of having his supplies cut off. And if you were a retail jeweler, depending for your supply upon two or three wholesale jewelers, who in turn are "sewed up" with the trust – don't you think that you too would be tempted to obey the dictates of that contract, which they call "conditions of sale?""c.1911 Burlington Watch Company Catalog
The sample contract published in the Burlington Watch Company catalog specified the lowest net prices allowed for Waltham's railroad-grade watch movements:
Vanguard 23-Jewels: $35
Vanguard 21-Jewels: $30
Vanguard 19-Jewels: $28
Crescent St. 21-Jewels: $26
Crescent St. 19-Jewels: $24
Appleton, Tracy & Co. Premier: $21
Riverside Maximus Lever-Set: $60
Riverside Lever-Set: $25
Both Waltham and Elgin were involved in the watch trust scheme, aiming to corner the market and boost profits by coercion.