Under the Dial: Elgin Grade 155 and Grade 156 Compared
Finishing detail on American pocket watch movements is often overlooked, especially under the dial – a location the customer would never see. However, a quick peek under the dial can usually provide insight into the finishing standards for the grade.
The Elgin Grades 155 and 156 were introduced in November 1895 as a part of the new thinner 16-Size product lineup. The Grade 156 was positioned one level higher than the Grade 155, featuring 21 Jewels while the Grade 155 had 17 Jewels. A comparison under the dial reveals differences in finishing as well, the Grade 156 being adorned with a finer snailing pattern, fitted with screw-set jewels for the lower train, and additional finishing on the wheels.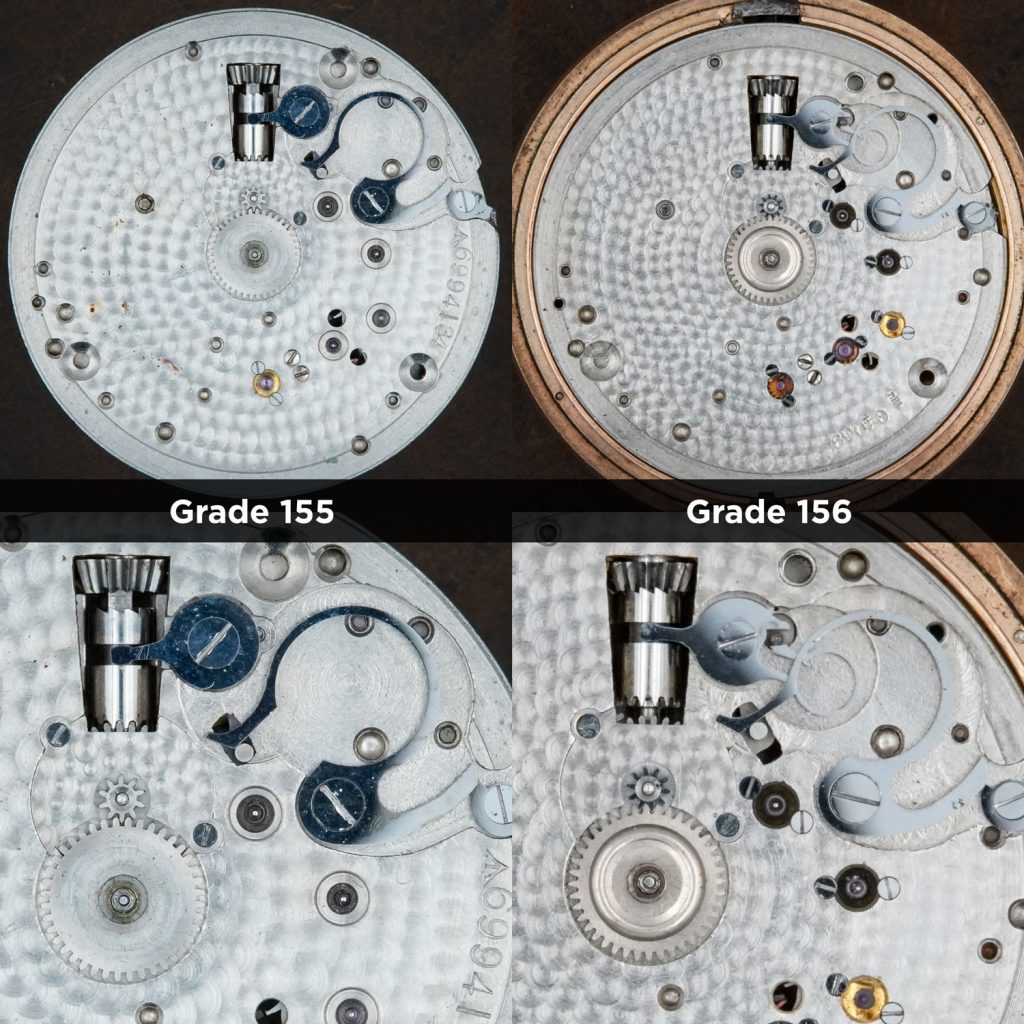 When introduced to the market, the Grade 156 was priced approximately twice as much as the Grade 155.
Some movements, such as examples of Waltham's Model 1872, were finished at an even finer level with intricate damaskeening and highly polished and ornamented steelwork.
[Note: The clutch lever on the Model 6 was upgraded at the factory between the production of these two movements and is not intended to be included in this comparison.]