Special Named "Private Labels" on American Pocket Watch Movements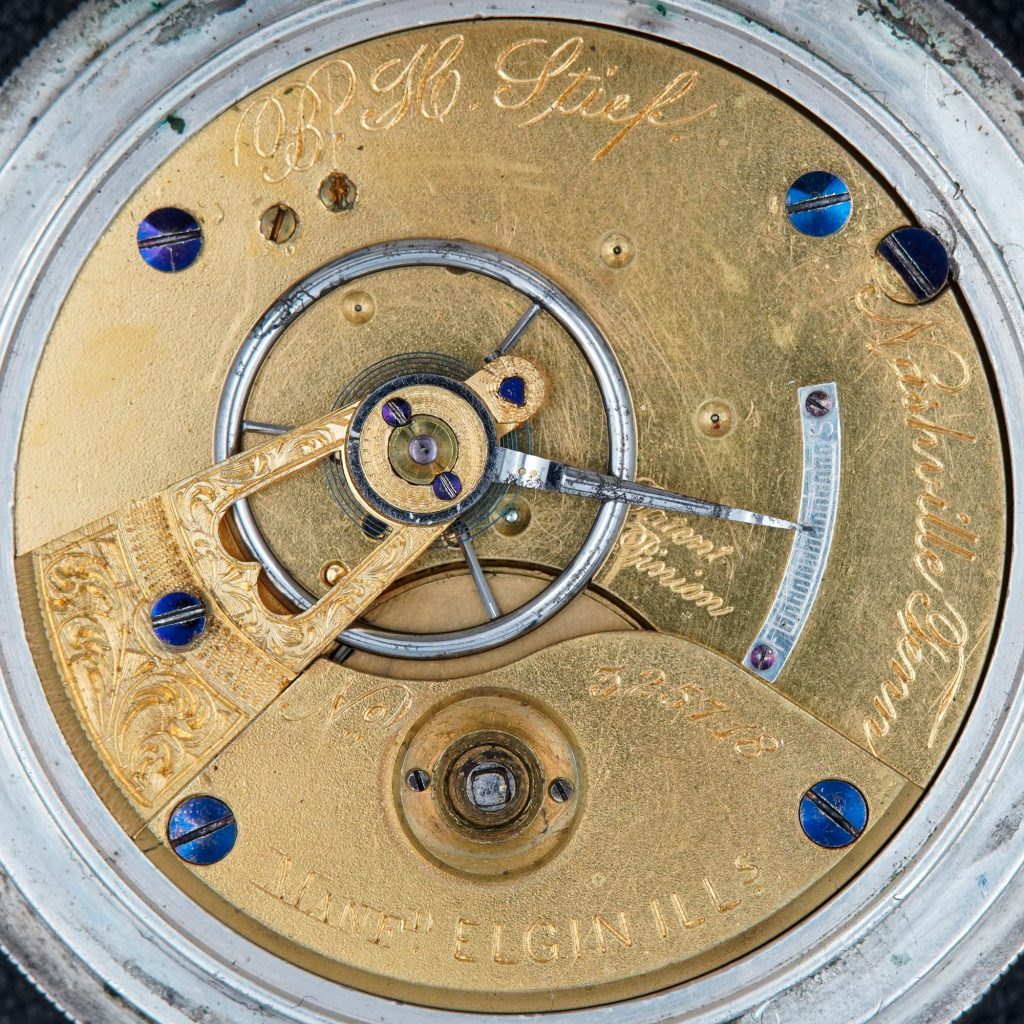 ---
The American watch factories offered special named movements as a desirable customization option for retailers, jobbers, and wholesalers.
Since dials were the most prominent and visible feature of the watch, many customers opted for a custom dial paired with a conventionally marked movement. This provided a special named watch with a faster delivery time from the factory.
On finer watches and large orders, watch companies often offered special names on the dial and movement free of charge to entice potential buyers.
According to the 1885 Otto Young catalog, the delivery time for special named movements from the Elgin and Hampden factories was approximately four to six weeks.
"Private label" watches were offered by the American watch factories almost as soon as the industry originated. By the 1870s, specially named watches became a popular option for jewelers to promote their brand in a local market.
As this trend continued, many retailers developed their unique trade names to improve the marketability of certain watches to their customers.