Illinois Bunn Special Dial "Flying J" Variant Marked "23 J." and "60 Hour 6 Positions"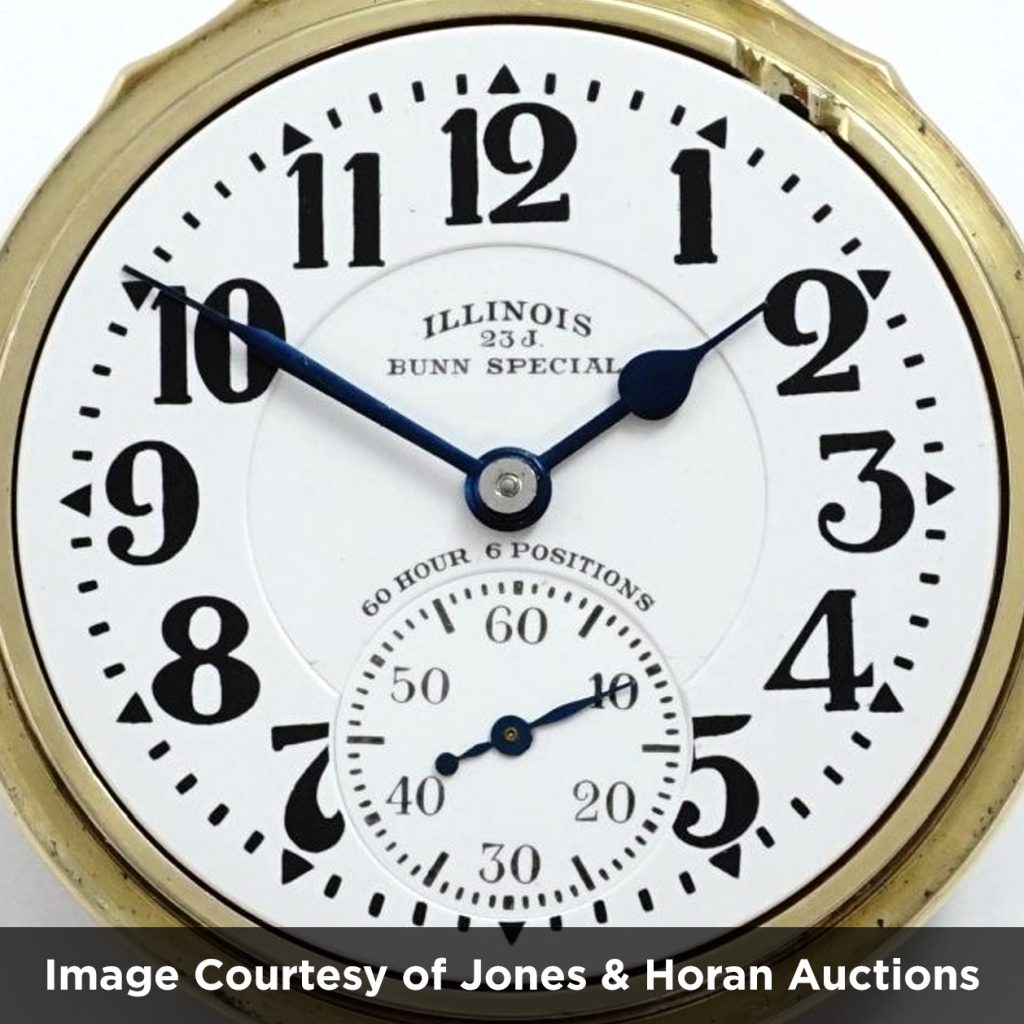 ---
During the "Hamilton Era," the Illinois Watch Company also furnished dials with markings promoting key features of their flagship Bunn Special railroad watch.
One of the more desirable marked dial variants features "23 J." marked between the familiar "Illinois" and "Bunn Special" markings, resulting in the "Flying J" nickname given by collectors. Additionally, the outer perimeter of the seconds bit is marked "60 Hour 6 Positions."
Collectors intentionally seek out these unique dial marking variants to complete a Bunn Special collection. Other uncommon Bunn Special dial variants from the Hamilton era will be covered comprehensively during a future study.