"The Thinnest American Watch" – Advertising the Lord Elgin and Colonial Series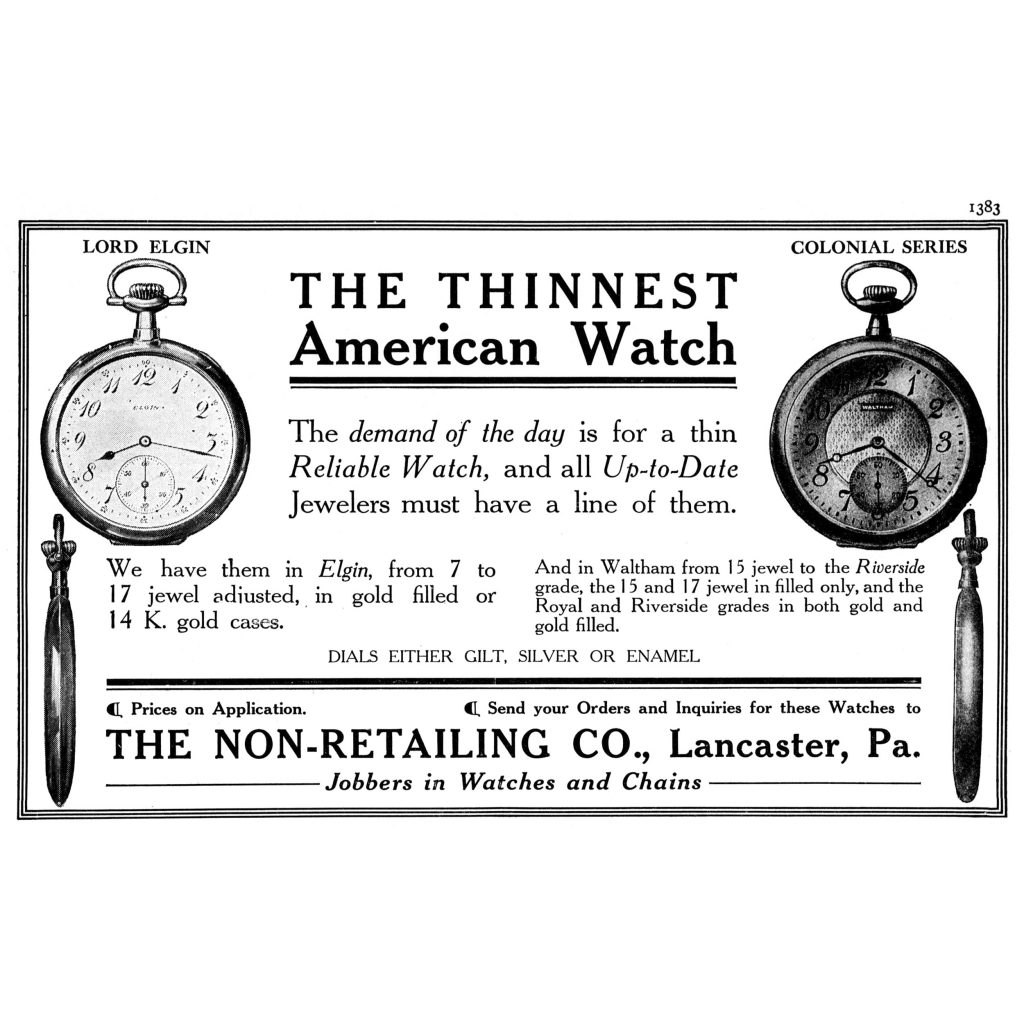 ---
By the end of 1908, the demand for extra thin watches was quickly increasing in America. Waltham and Elgin went head-to-head, each claiming to produce the thinnest watch in the country. With proper qualifiers, each company could technically make this claim truthfully.
The Non-Retailing Company recognized the opportunity to leverage this battle by featuring both watches in an advertisement with the headline "The Thinnest American Watch." Of course, the vagueness of this statement worked to their benefit, attracting customers with inclinations on both sides.
The advertisement exhibited illustrations of both watches, including the thin profile, for comparison.
As factories became better equipped to deliver watches that were cased at the factory, like the extra thin models, this practice was standardized at a larger scale. By the end of the 1920s, factory-cased watches were ubiquitous in the market, most featuring metal dials.