Closeup Detail of Elgin National Watch Company "Masonic, Knights Templar" Society Dial No. 1117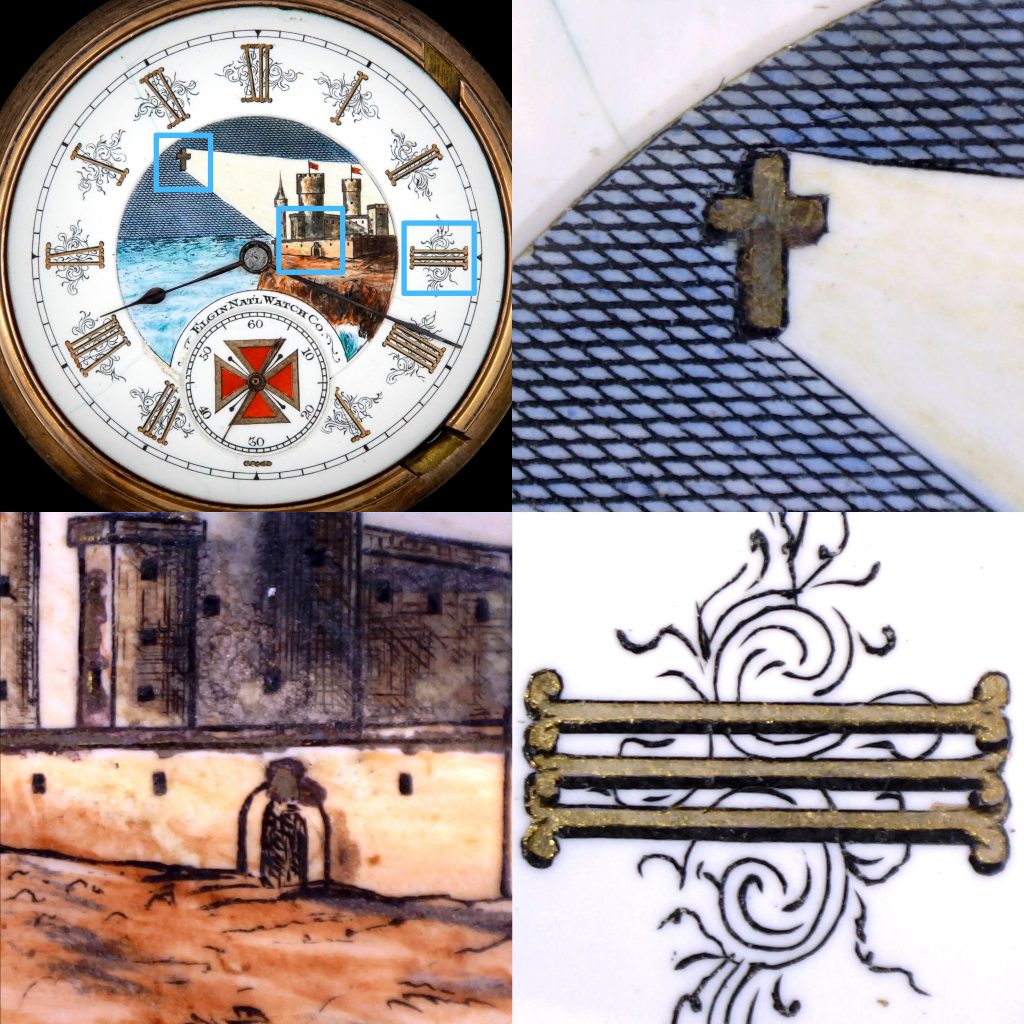 ---
In August 1889, the Elgin National Watch Company introduced a line of society and sporting dials with intricate designs associated with various fraternal organizations and hobbies. 
The beautiful designs adorning the dials were made possible with Henry Abbott's patented transfer process. Once the etched design was fixed onto the surface of the enamel dial, the scenes were embellished with vibrant colors and gold metallic paint.
A closer inspection of the designs reveal that the paint was likely applied by hand, exhibiting variance in stroke and color from dial to dial with the same primary design.