The Springfield Enameling Company: The Odd Illinois Watch Company Experiment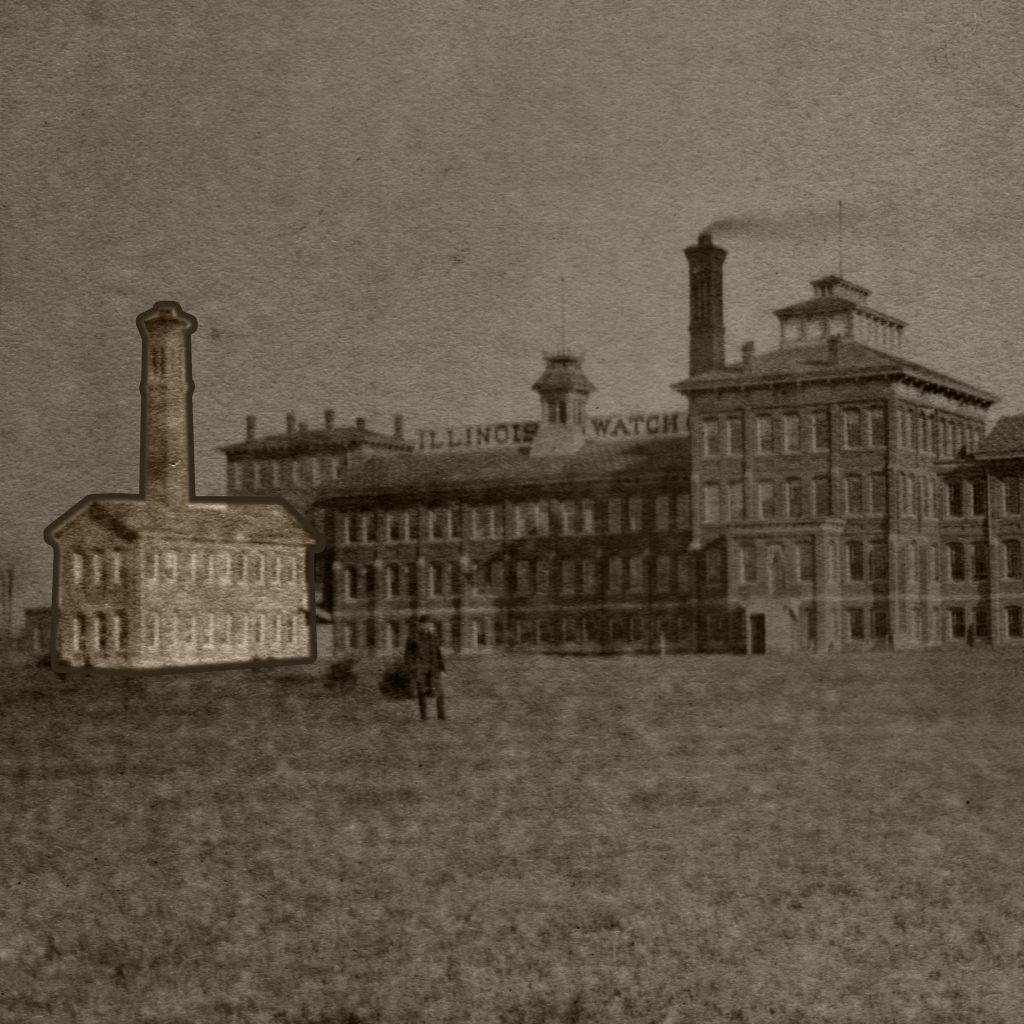 ---
In January 1892, the Springfield Enameling Company began operations out of the existing dial department at the Illinois Watch Company factory. The new company, managed by George Mayer, was offered the opportunity to use the factory buildings and machinery to manufacture enamel watch dials. While the rationale behind this move is not quite clear, it provided a viable way to produce and sell dials to other companies without being directly associated with the Illinois Watch Company name.
Mayer ambitiously visited the large watch companies across the country to form partnerships for dial supply and distribution. At the time, fancy dials were becoming very popular, and the Springfield Enabling Company desired to capitalize on the trend.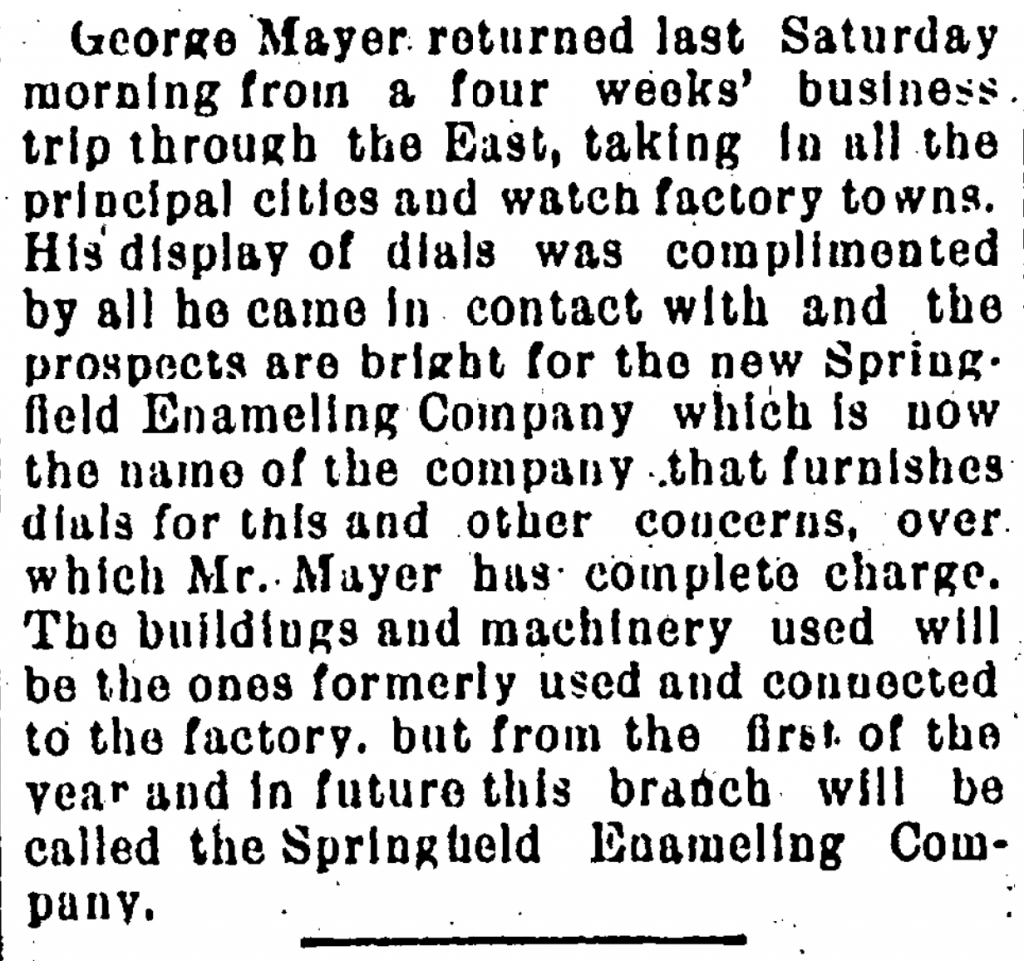 Shortly after production commenced, the group discovered that sewer gas in the building was tarnishing the copper on the dials, causing the solder to lose effectiveness. As a result, the dial operation was moved to a part of the factory that once served as the finishing room. 

The Springfield Enameling Company was a brief blip in the watch manufacturing story. In 1893, George Mayer was lured away to head the newly-reorganized Suffolk Dial & Enameling Company in Sag Harbor, New York. At that time, the Illinois Watch Company integrated the segmented dial department back into the organization.