Balance Staff Diagram (Single Roller, Side View)
I had never seen a balance staff diagram with the balance, roller, and hairspring placement superimposed – so I created one.
This diagram shows the parts of the balance staff commonly used for measurements, along with the corresponding parts fitted together to create the balance assembly.
Feel free to share!
---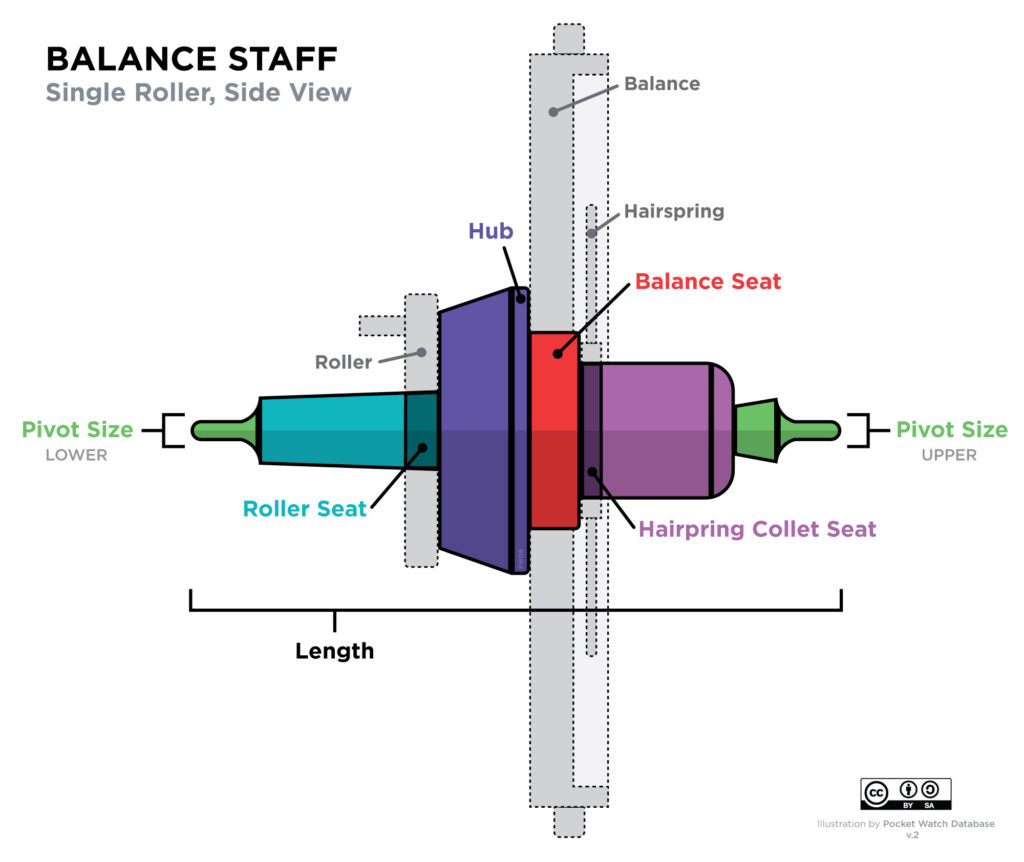 ---
Make sure to check out the balance staff measurement charts with part numbers if you are looking for replacement staff.