Minutes at a Glance: Ferguson Railroad Dial Advertisement, 1913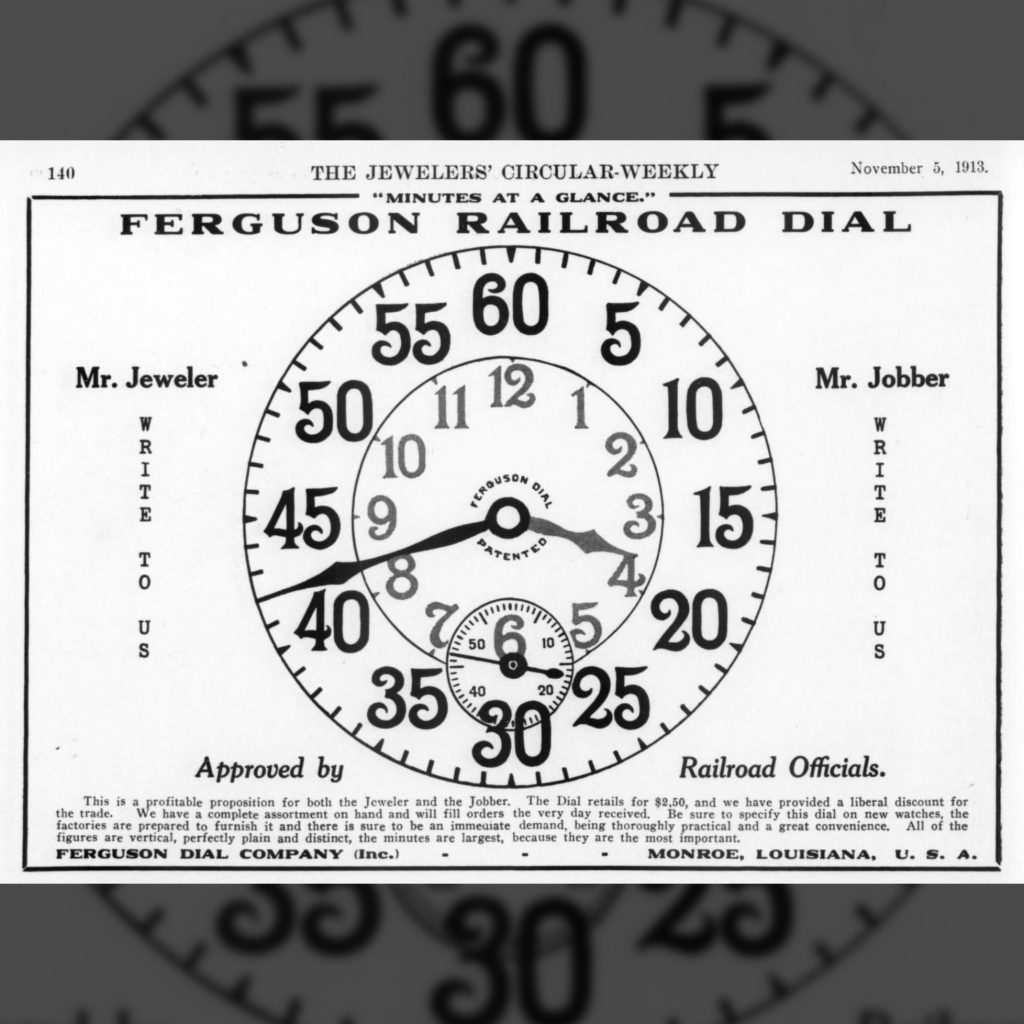 ---
The Ferguson Dial Company fervently advertised the patented "Ferguson Railroad Dial" in the early 1910s, especially in railroad industry trade magazines.
These advertisements typically highlighted the primary feature of the dial as providing the ability to read the "Minutes at a Glance." In addition to offering the dial as a viable replacement in the aftermarket, the Ferguson Dial Company also supplied dials to the watch factories and urged customers to "specify this dial on new watches," claiming that the "factories are prepared to furnish it."
After an aggressive advertising campaign, demand for the dial began to fall around 1914. At the time, Webb C. Ball was increasing scrutiny over safety requirements for railroad watches. On many railroads across the country, the Ferguson dial became prohibited, further complicating the marketability of the dial.
After the closure of the Ferguson Dial Company, Louis Buck Ferguson continued his work as master mechanic for the Vicksburg, Shreveport, and Pacific Railway until August 1925. Being a salesman at heart, Ferguson entertained his expertise by selling Venetian blinds and oil brushing car lacquer after his retirement from the railroad.