Lingering Dial Trends on American Watches for the European Market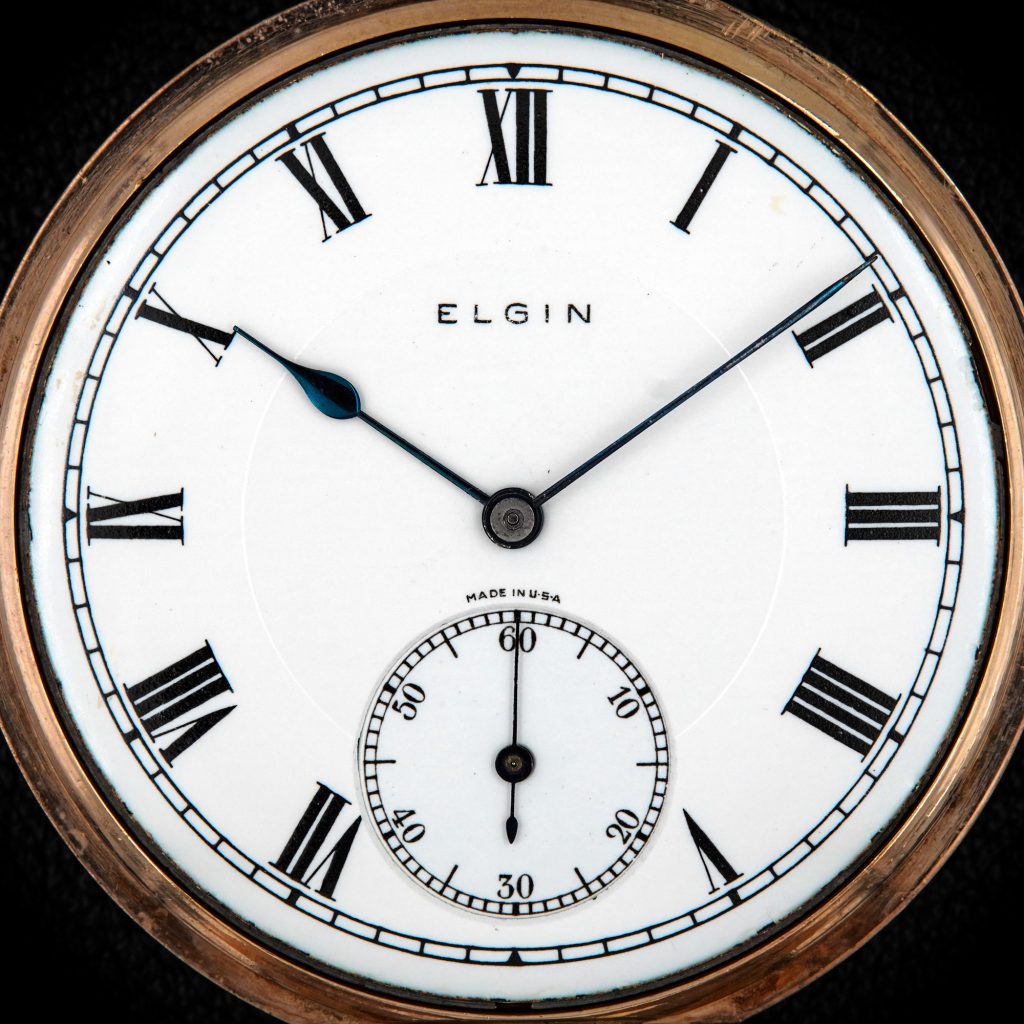 ---
Once new transfer and photographic techniques were mastered by the American watch companies, Arabic Numeral dials grew in popularity and the hashed marginal ring track for delimiting minutes was mostly discontinued. This familiar ring design had previously assisted dial painters in precisely marking the minutes around the perimeter of the dial. 
Despite the growing trend favoring Arabic Numerals on watch dials in the United States during the 1890s, Roman Numeral dials remained the dominant preference in Europe. Additionally, the hashed marginal ring track was generally retained on watch dials destined for the European market. This provided a more classical appearance, reminiscent of dials from the 1860s and 1870s.
As a result of these distinctive trends, American watches manufactured c.1910-1930 for the export market can often be identified by these characteristics. Furthermore, depending on the era of production, dials and cases were sometimes marked "Made in U.S.A." to comply with customs requirements.