Personalized Runic Watch Dials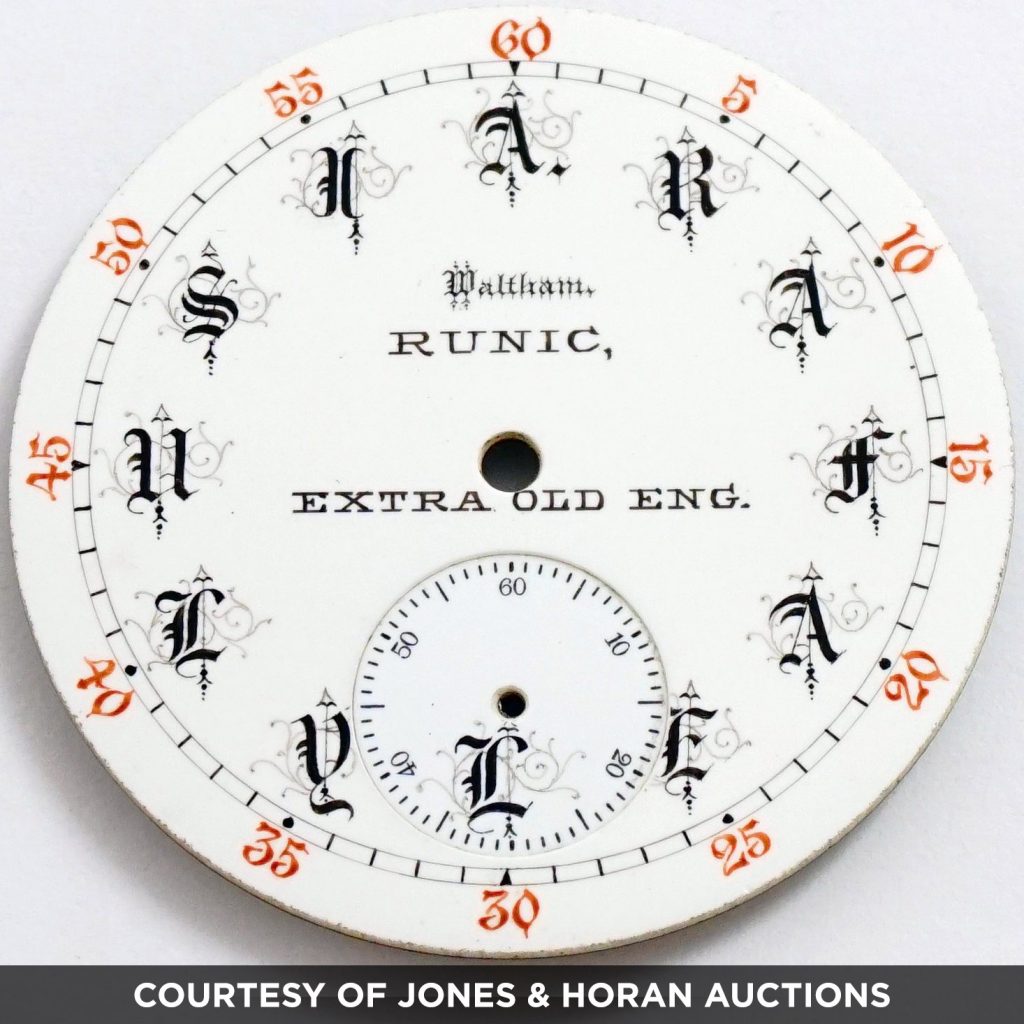 ---
In addition to specialty society and sporting dials, customers were also offered the option to commission personalized dials. 
These "Runic" dials commonly featured the name of the customer, lettered around the perimeter of the dial in place of the standard hourly figures.
The dial accompanying this post, personalized with the name "Rafael Y Lusia," was likely used as a sample by the American Waltham Watch Company since the dial is also marked with style designations, "RUNIC" and "EXTRA OLD ENG."
Due to the nature of the customization, these dials were typically hand-painted at the factory.