Early History of the New York Watch Company: Part 8 – The Revised 18-Size Full-Plate Model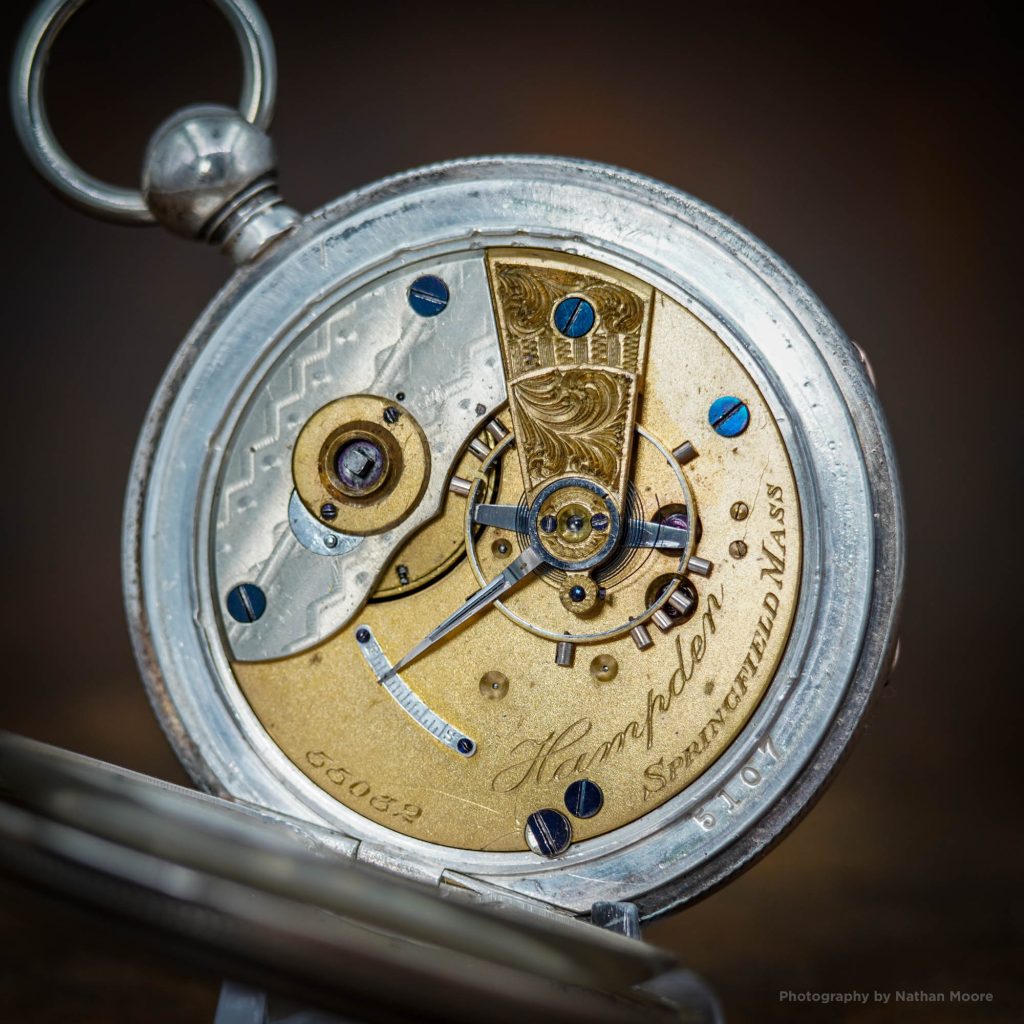 ---
By 1872, the New York Watch Company was experiencing success at a level yet to be achieved by the young company. The factory in Springfield was producing approximately 50 movements per day, and the company was even exporting finer watches to England and Puru.
An article published in the August 29, 1872 issue of The Springfield Republican indicates that 14 grades were available at the time, priced from $14 to $200.
The company had reworked its original full-plate model to a more efficient design, switching the balance cock from the right of the barrel bridge to the left. In turn, the length of the balance cock was shortened, creating the 18-Size full-plate model that would become the anchor of the company's standard production for years to come.
---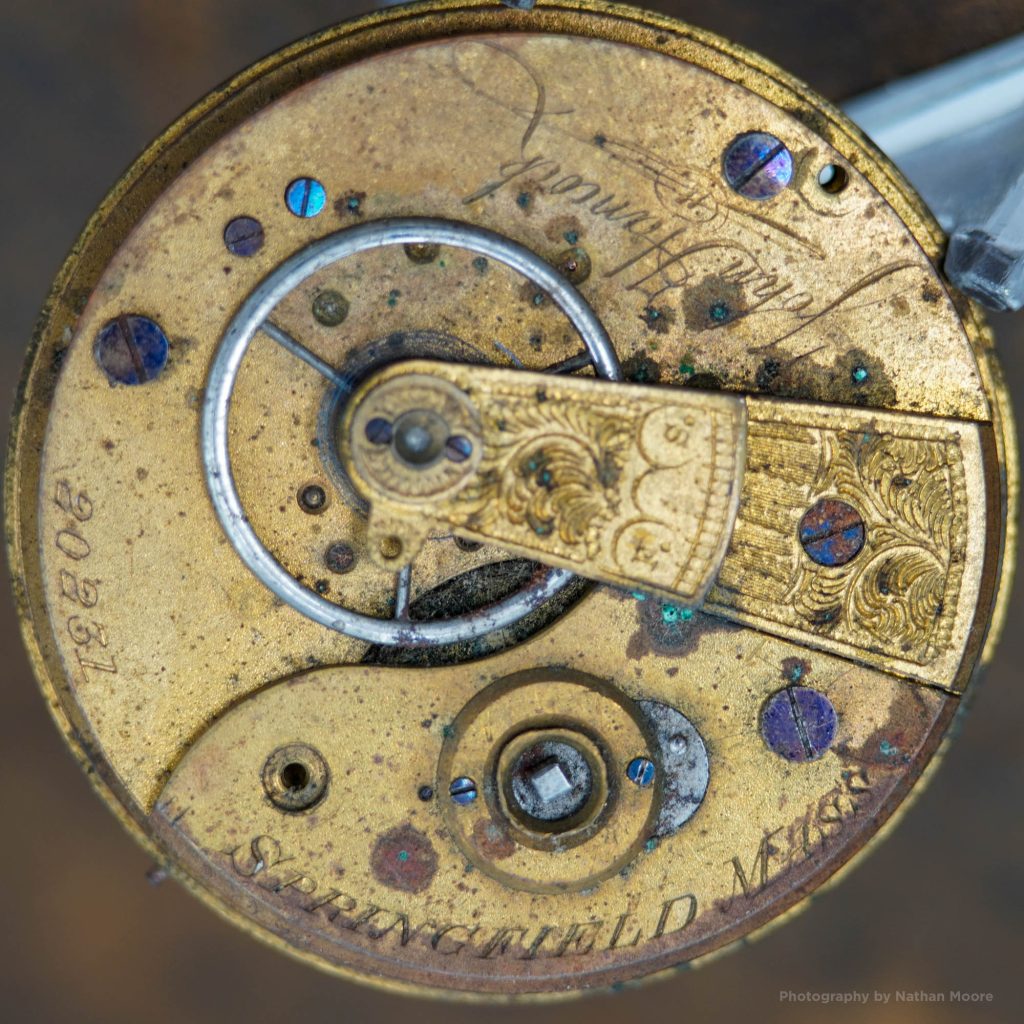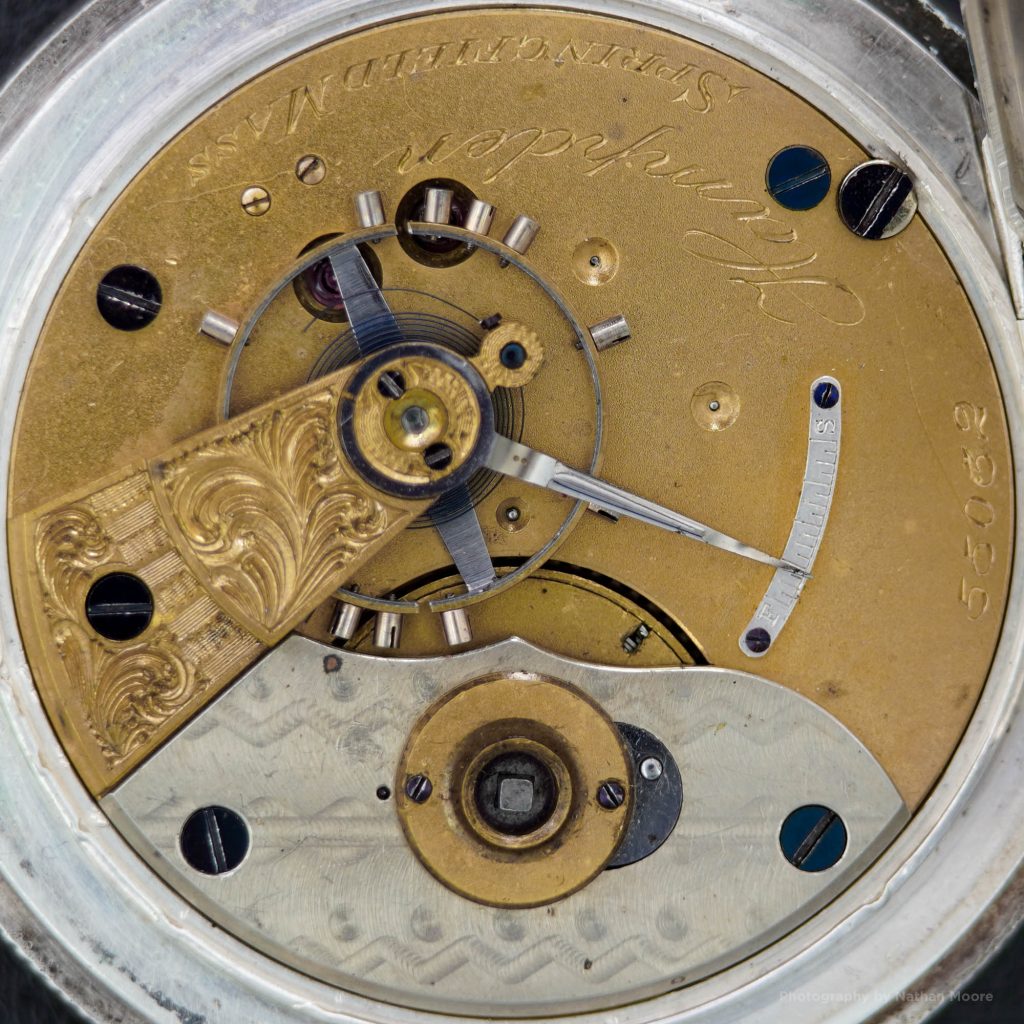 ---
By 1875, exclusive sales agents Wales, Rogers & Co. were advertising the full New York Watch Company product line, including the "Hampden" – a name that would eventually be repurposed to name the company after a reorganization in 1877.
This advertisement, published in the October 22, 1875 issue of the Janesville Daily Gazette, lists the movements offered by the company at the time, many accompanied with movement illustrations.
---

---
New York Watch Company Grades Sold in 1875:
George Walker
E.W. Bond
John L. King (Illustrated)
Homer Foot (Illustrated)
Rail-Way
Fred'k Billings (Illustrated)
J.C. Perry (Illustrated)
Chester Woolworth (Illustrated)
Hampden
Theo. Studley (Illustrated)
Aaron Bragg (Illustrated)
Chas E. Hayward (Illustrated)
Geo. Sam. Rice (Illustrated)
Novelty
Hancock
One interesting feature of the "Hampden" and the "Novelty" was the nickel barrel bridge contrasting the gilt movement.
---