"The Wells Dial" Featuring Four Time Zones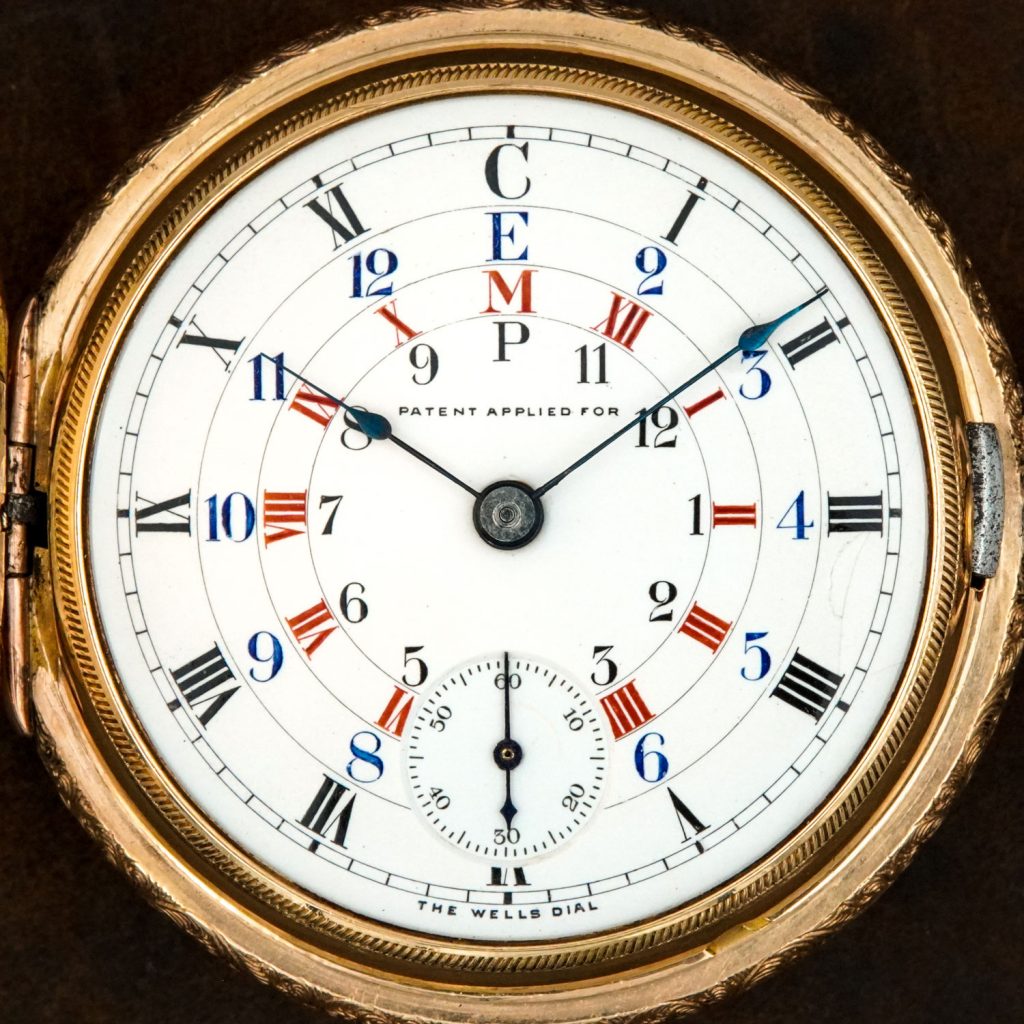 ---
This unique dial exhibits one of the first attempts to indicate time for multiple time zones on a watch dial. Each of the primary time zones in the United States is represented in a dedicated ring: Eastern, Central, Mountain, and Pacific.
While the dial is signed "Patent Applied For," indicating a possible patent for the design, no patent documentation has been found.
Identical dials have been seen on other 18-Size Elgin movements, but the origin of the dial remains a mystery, and even the identity of "Wells" is unknown.