Auburndale Watch Company Serial Number Lookup Database Launched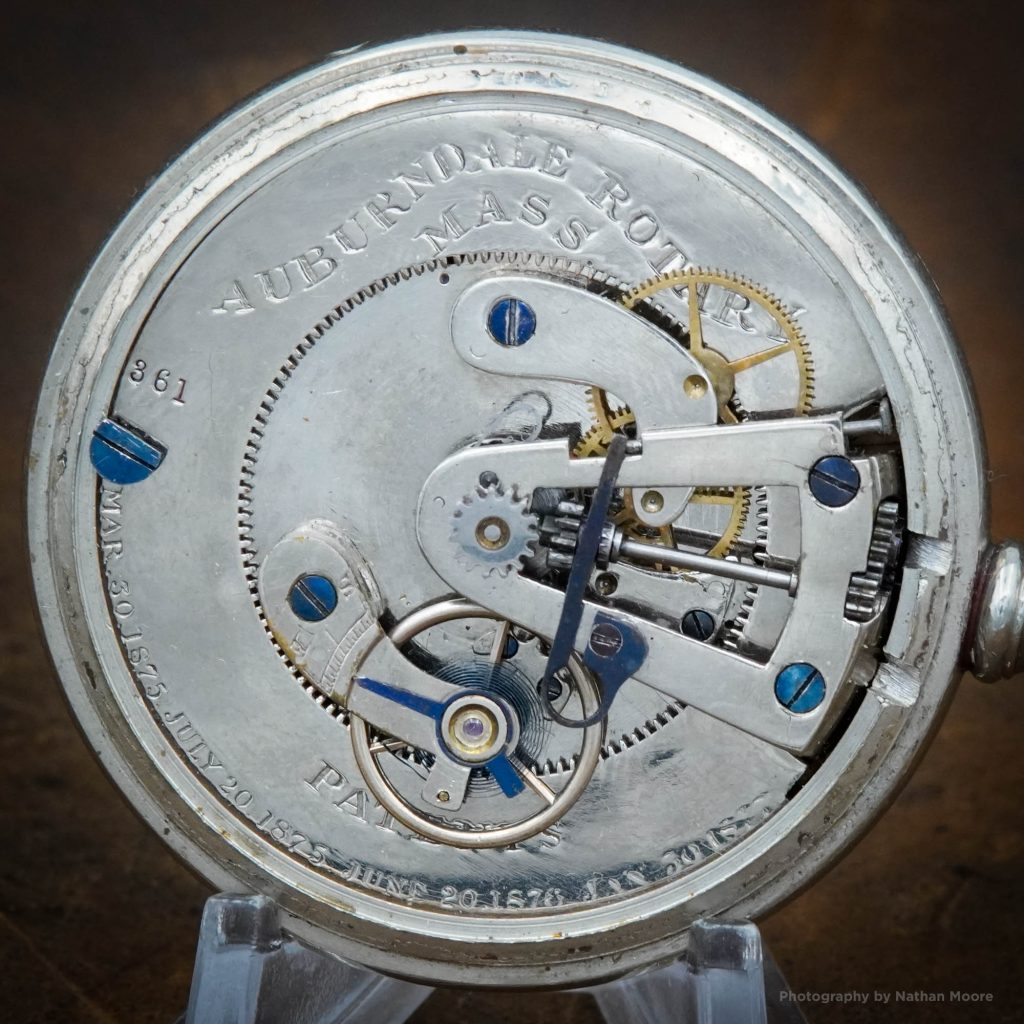 ---
The Auburndale Watch Company operated for a short period of time in the late 1870s and early 1880s. The company's flagship model was an innovative rotary watch based on a variety of patents granted to Jason R. Hopkins.
When the Auburndale Rotary Watch ultimately failed in the market, the company attempted to bring a conventional 18-Size model to market before pivoting to the "Auburndale Timer."
Auburndale watches are generally very collectible. The Auburndale Rotary is especially desirable due to its unique design and limited production. The "Lincoln" and "Bentley" movements are also collectible due to minimal actualized production. The Auburndale Timer is typically more accessible for collectors who wish to add an Auburndale watch to their collection without paying a huge premium. 
The new serial number lookup engine for these Auburndale watches has now launched on the Pocket Watch Database. This database was compiled by meticulously reconstructing serial block runs using known surviving examples of Auburndale watches. 
With the current compiled serial data, the total estimated production for Auburndale watches rests at 2,130 (This estimate is expected to fluctuate slightly as new surviving examples are discovered).
---
Current Estimated Production by Grade (as of October 2023):
---
Based on the production analysis, the split-second variant of the Auburndale Timer is rarer than the standard timer, with an estimated total production of ~200 units vs. ~3,150.
Surprisingly, the "Bentley" grade is the rarest grade to come out of the Auburndale factory. Only one lone surviving example is known to exist: #219, most recently auctioned by Bonhams in May 2017, paired with an Auburndale "Lincoln" watch.
It should also be noted that multiple experimental or prototype movements have been discovered with serial numbers under 20 – some of which are rotary movements.
If you have a watch manufactured by the Auburndale Watch Company, please consider adding it to the database to help research efforts.
---
Search Auburndale Watch Company Serial Numbers