c.1870 United States Watch Co. (Marion) No. 60 "John W. Lewis" Button-Set Watch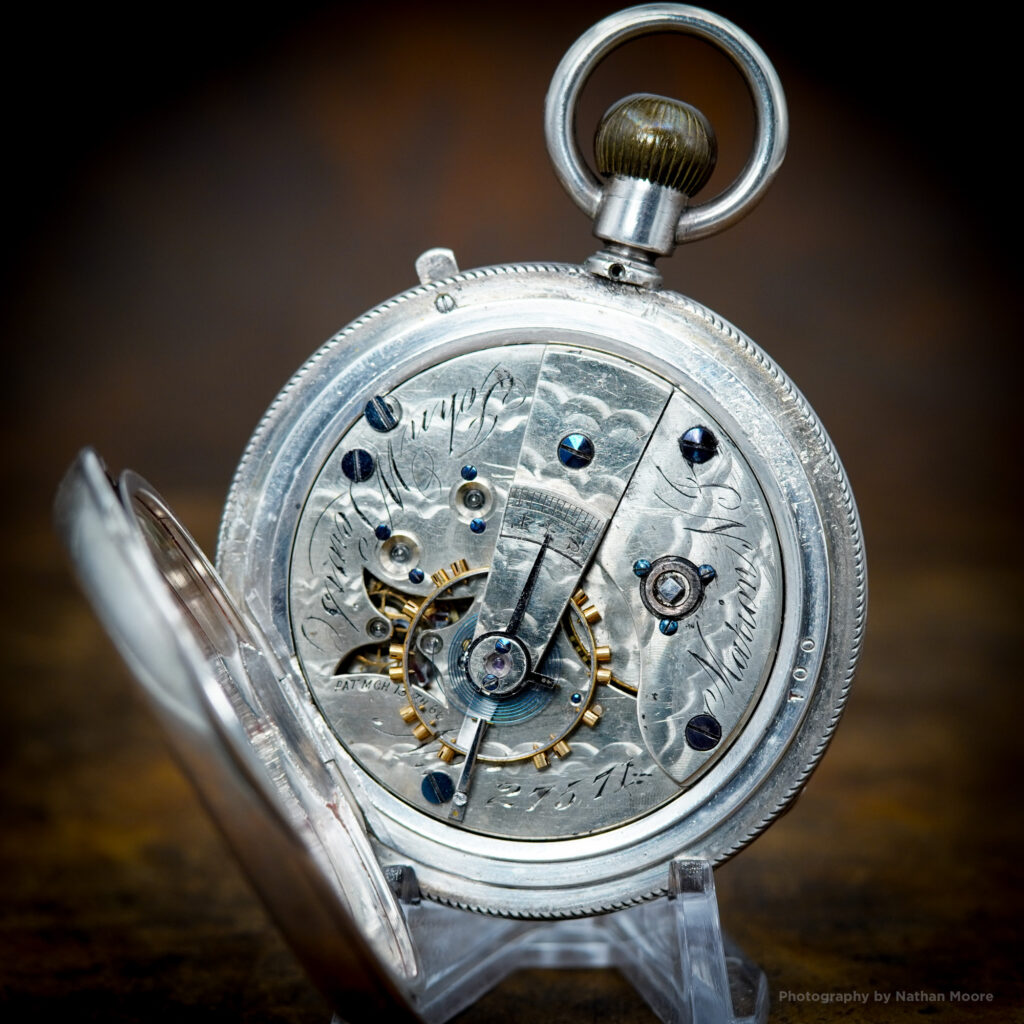 ---
This watch, manufactured by the United States Watch Company around 1870, features a patented button-set mechanism requiring a special case with a provisioned button on the exterior. The owner would depress the button and turn the crown to set the time. This feature was a premium option. The button-set stem-wind movement was offered for $57.50 in 1872 – approximately $1,400 in today's economy – and the key-wind variation was available for $42.50.
---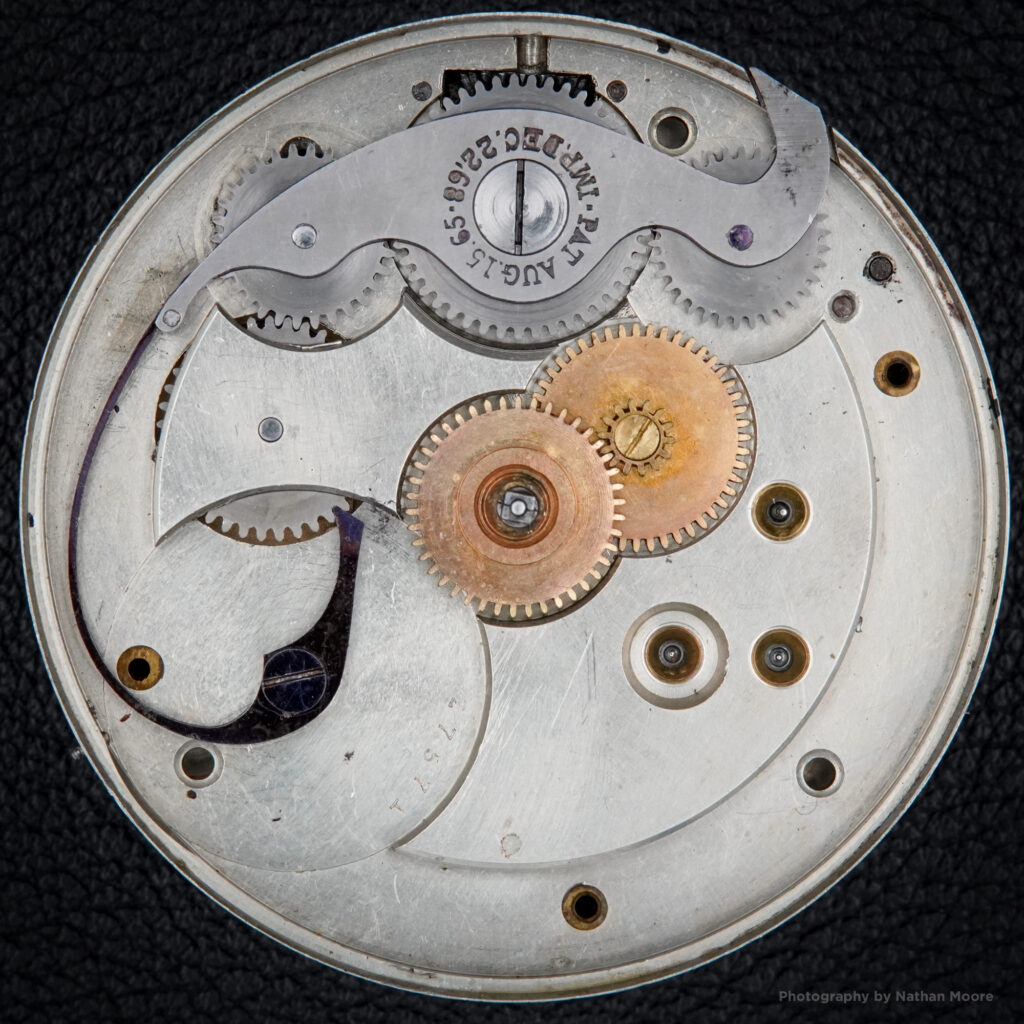 ---
---
The No. 60 John W. Lewis grade featured nickel plates, 15 Jewels, and Giles' patented "butterfly" plate cutout to provide a viewport into the escapement action. Collectors often admire the 18-Size movements from the Marion factory because of the elegant cutout design.
---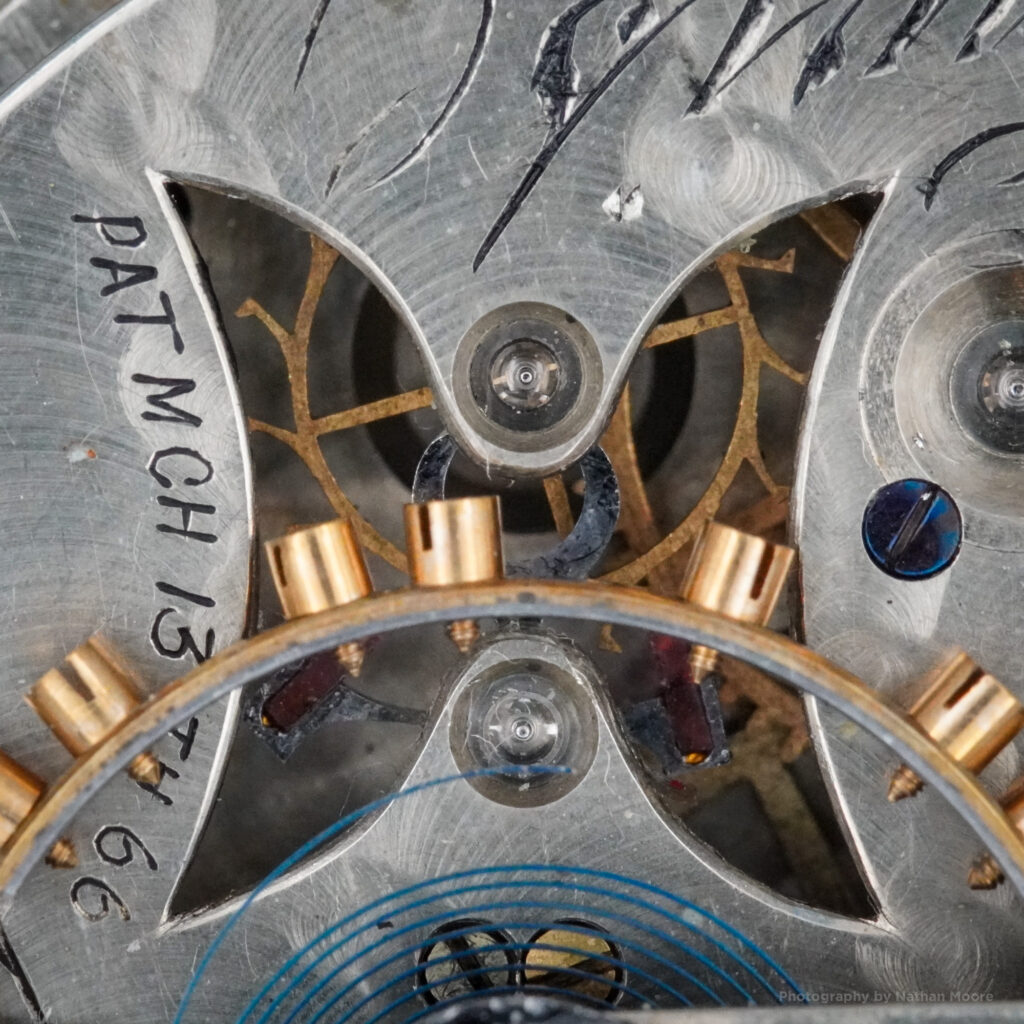 ---
The total production of the No. 60 John W. Lewis grade is estimated to be ~3,078.