Happy 4th of July – Hampden Watch Company "John Hancock" Grade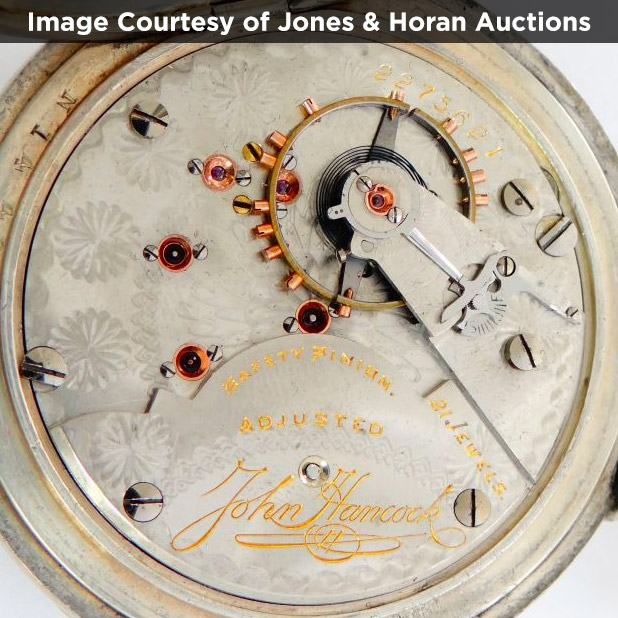 ---
Happy 4th of July, everyone!
The "John Hancock" grade was originally introduced by the New York Watch Company and continued in later production by the Hampden Watch Company.
John Hancock was a patriot during the American Revolution and is notorious for his large prominent signature on the Declaration of Independence.