James Woodgrove (London) c.1794 Fusee Pocket Watch with Verge Escapement
As a slight departure from our study on the progression of enamel dials, this image represents the movement behind the dial posted yesterday.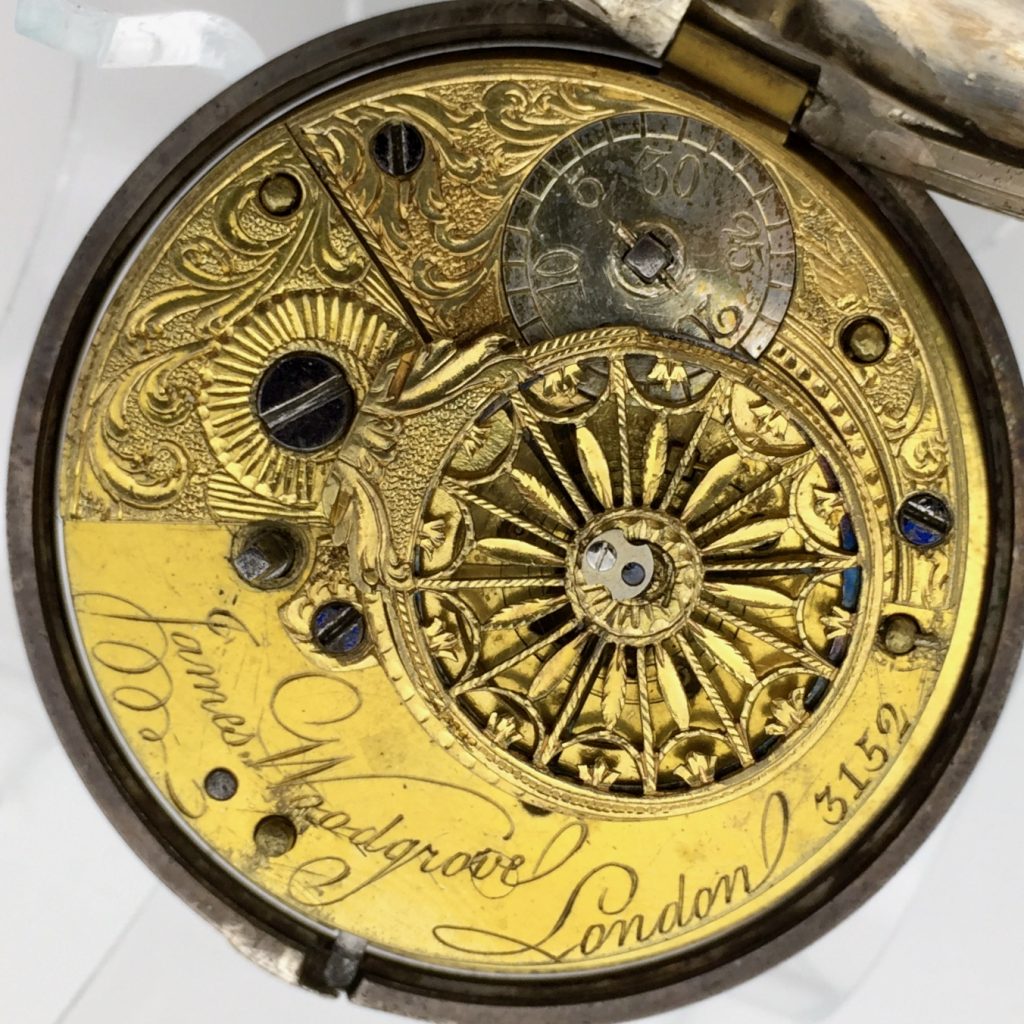 Based on the silver hallmarks from the case, this watch was made around 1794. The silver disk under the balance is part of the rack and pinion regulator system often credited to Thomas Tompion. In reality, this design was first implemented during a collaboration by French horologist Isaac Thuret and Christiaan Huygens.