Early Elgin Named Grades: M.D. Ogden
[A brief departure from our ongoing study of the Burlington Watch Company]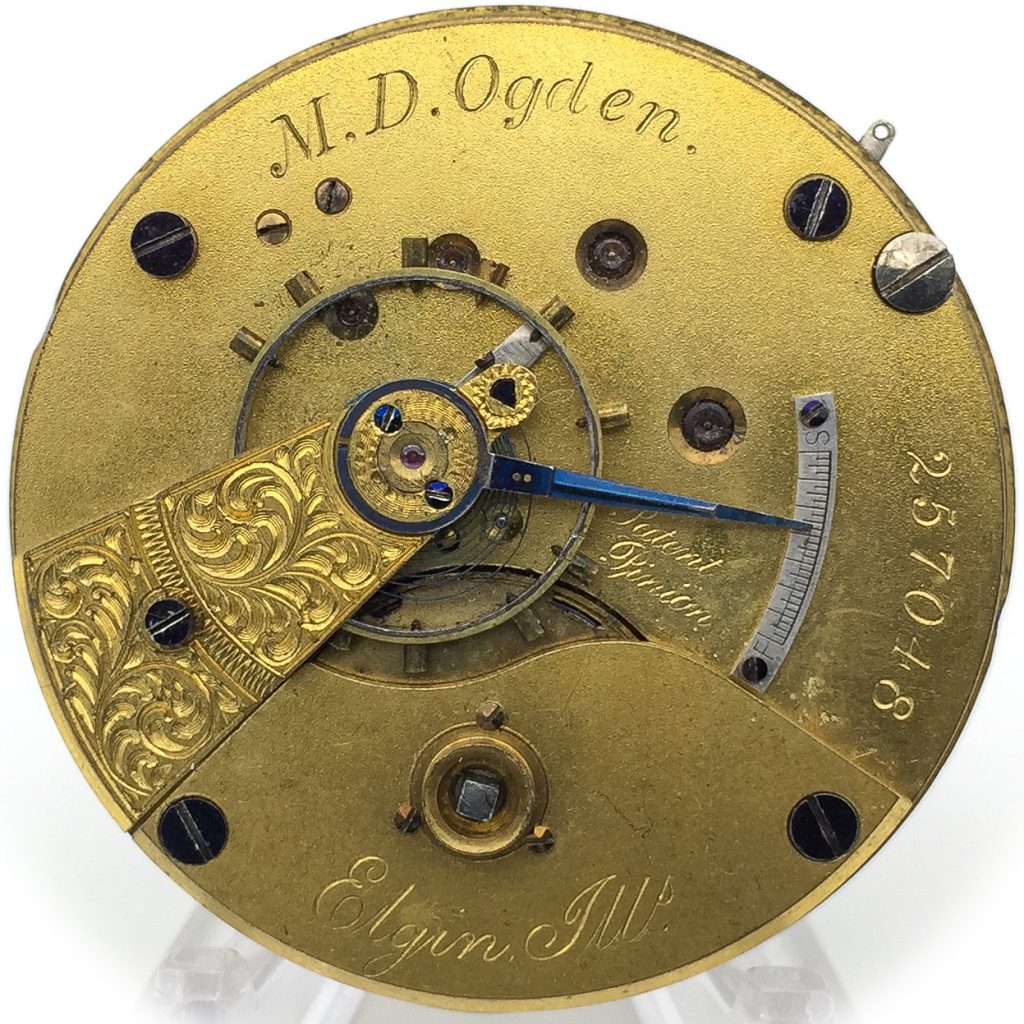 ---
Yesterday's post told the story of how Mahlon D. Ogden's Mansion miraculously survived the Great Chicago Fire of 1871 as the only building left standing that was in the path of the inferno.
Mahlon D. Ogden was a lawyer by trade and had amassed a fortune by investing in real estate and railroads. Looking to diversify in the late 1860s, he became one of the early investors in the National Watch Company.
Around 1869, in honor of his involvement, the company introduced a grade bearing his name – the "M.D. Ogden." These movements featured eleven burnished jewels and a gilded finish. Despite having a bimetallic balance, most Ogden movements were furnished with an imitation expansion balance, omitting the cuts necessary for temperature compensation.
In the 1872 Elgin Almanac, the Ogden movement was illustrated with a cut expansion balance. However, not many surviving examples have been recorded with this feature.
Three numbered grade classifications are known for the Ogden production: Grade 12 (most common), Grade 8, and Grade 19. While the Elgin National Watch Company applied these number classifications at a later date, they provide critical context when studying the early named grades, differentiating between traits of similarly-named movements.