Private Label Trade Names on American Pocket Watches: The Non-Magnetic Watch Company: Part 46: Inside The Badollet Model: Closeup of the Palladium Alloy Compensation Balance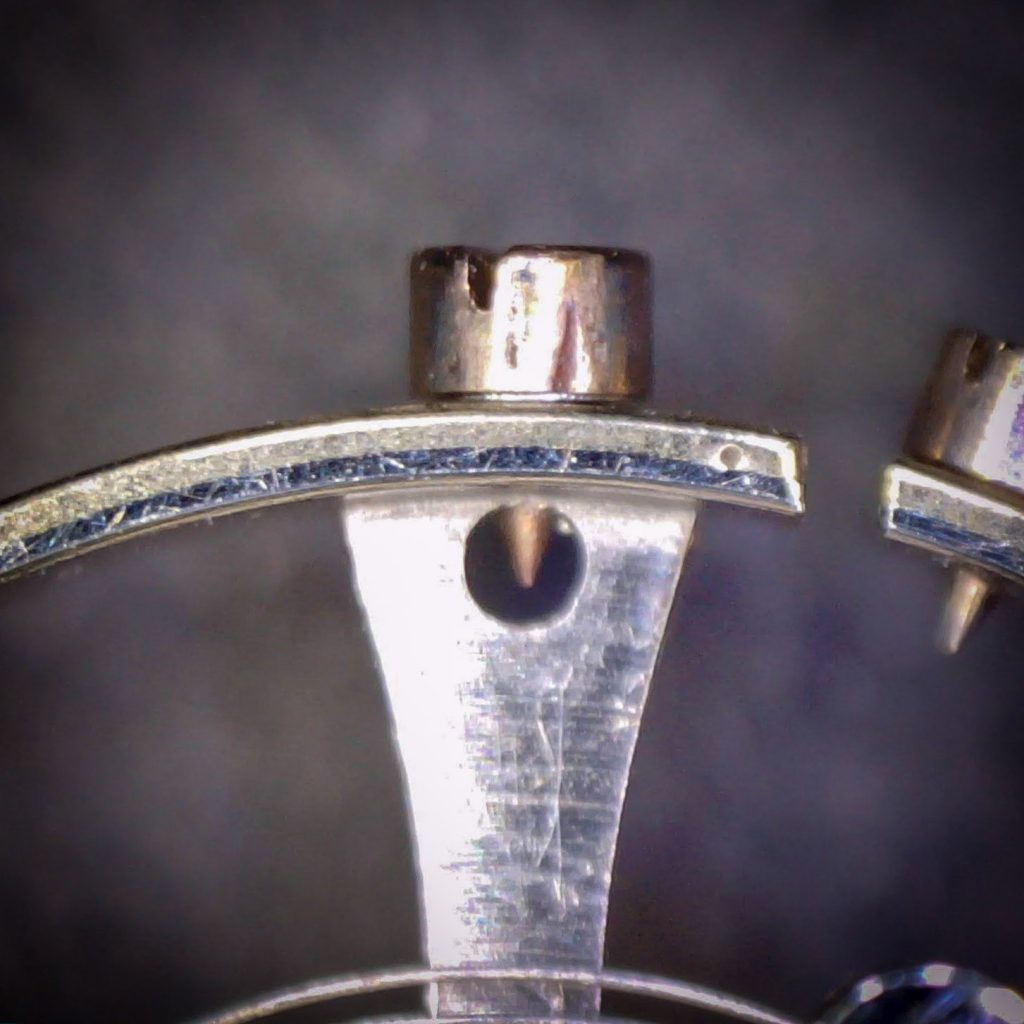 ---
On March 8, 1887, Charles-Auguste Paillard was granted a patent for his palladium alloy compensation balance. At the time, conventional compensation balances were constructed of steel and brass, allowing for controlled expansion and contraction during temperature changes, precisely adapting the oscillation rate to compensate for metal dilation. 
The patent application specified Paillard's intent for the new balance:
"The object of my invention is to produce a bi-metallic compensation-balance which will not be subject to magnetic and climatic influences to heat or cold, nor affected by or subject to rust or corrosion – in other words, a compensation-balance practically, if not entirely, non-magnetic, inoxidizable, and non-dilatable."
Paillard suggested that the bi-metallic balance be constructed with a palladium alloy for the inner ⅓ portion of the rim and silver or another palladium alloy for the ⅔ outer rim.
In the article published by Edwin J. Houston in the March 1888 issue of the Journal of the Franklin Institute, the non-magnetic balance is described as consisting of "two laminae of different palladium alloys, the coefficients of expansion of which are so proportioned as to permit them to act as in the compound balance-wheels of brass and steel, to obviate the effects of changes of temperature by preserving constant the distance between the point of support of the balance-wheel and its centre of oscillation."
A close inspection of the non-magnetic balance reveals the bi-metallic composition, as described by Houston. The inner rim is silver in color, similar to the palladium alloy used for the hairspring. The outer rim is a light golden color, indicating an alloy likely created with copper.