Private Label Trade Names on American Pocket Watches: "Burlington Watch Co." Part 72: The Moser Burlington Watch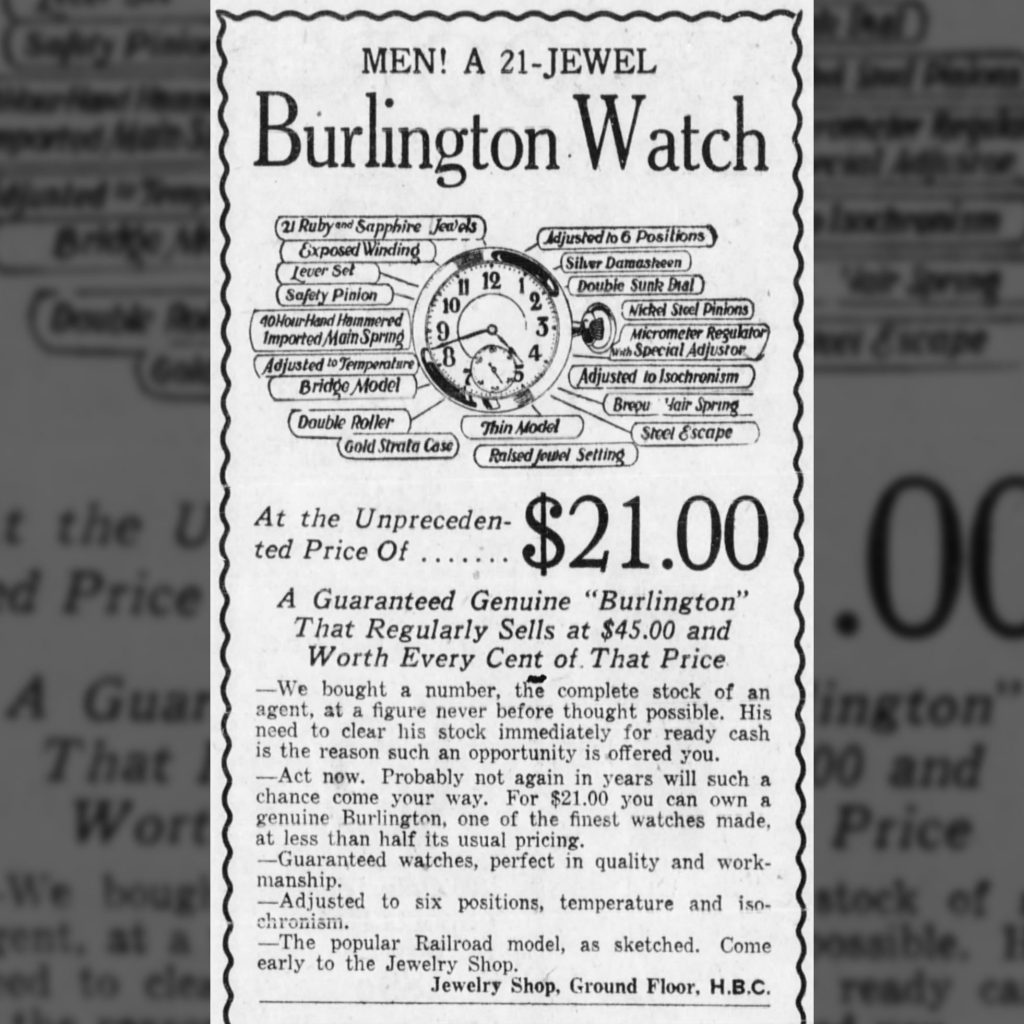 ---
With the exception of a single limited run, the watches manufactured at the Illinois watch factory for the Burlington Watch Company were not approved for broad railroad service. However, following the acquisition of the Illinois Watch Company by Hamilton, the partnership with Burlington came to a close.
As a result, the Burlington Watch Company focused efforts on the Canadian market with a new movement provided by Swiss watch manufacturer Henry Moser. Unlike the movements from the Illinois factory, the Moser movement was fully adjusted to six positions, qualifying it for railroad service.
By transitioning to a Swiss movement, the company was able to offer the new Burlington watch for $21.00, approximately half the price of the previous generation based on the Illinois movements.
The Moser Burlington watch was introduced in late 1928, representing one of the last products sold by the Burlington Watch Company.

Movements were finely finished and typically marked "R.R. Model" to designate the intent to market the watch for railroad service.
---