Private Label Trade Names on American Pocket Watches: "Burlington Watch Co." Part 7: Ramping Up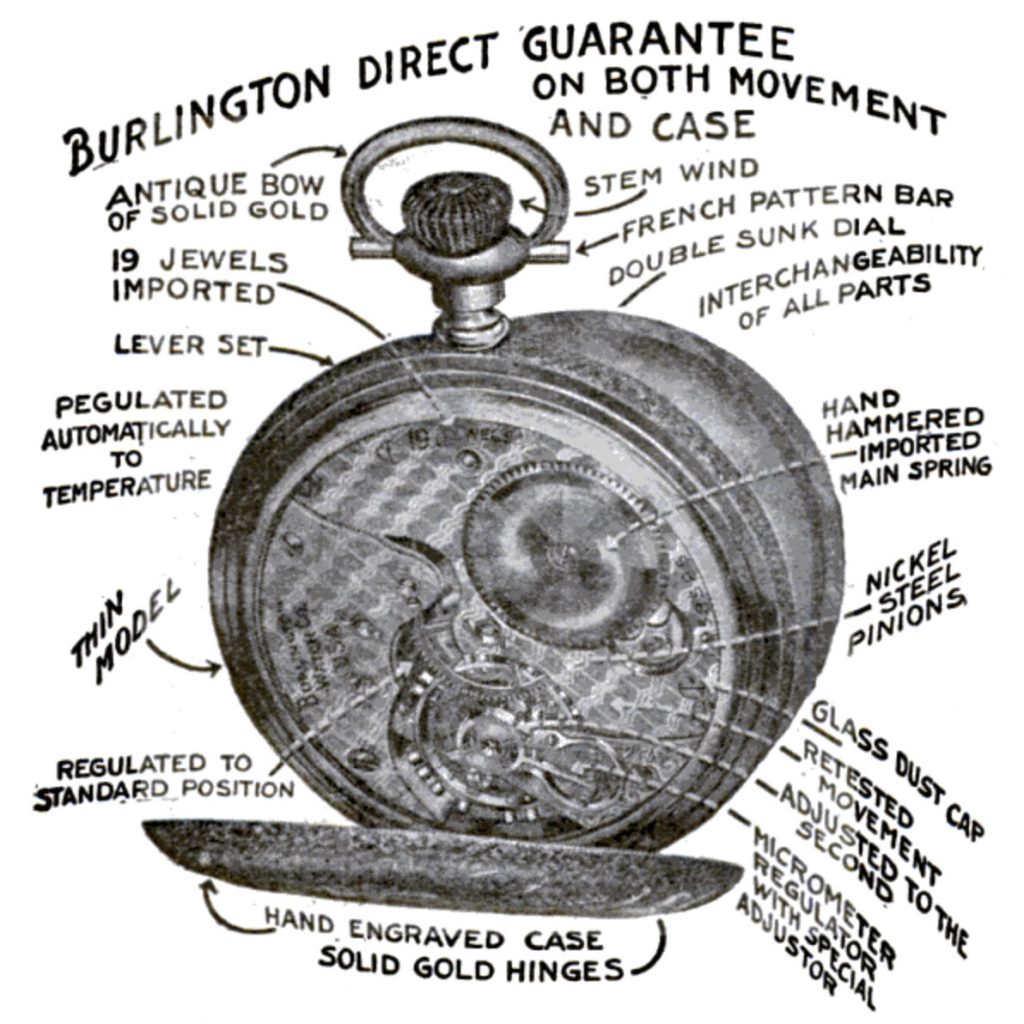 As soon as the "Burlington Special" hit the market in 1908, the watch quickly became an enormous success.
In August 1909, the Burlington Watch Company increased its capital stock from $5,000 to $12,000, aiming to advertise the "Burlington Special" in leading national magazines like Popular Mechanics and The Railroad Telegrapher.
In late 1909, advertisements began appearing with illustrations of the "Burlington Special" movement instead of the dial, especially in publications of technical interest.
The first appearance of the movement reveals the original "Burlington Special" watches were based on the 16-Size 3/4 Plate Model 4 (Hunting) and Model 5 (Open Face) designs produced by the Illinois Watch Company. The movement is marked "Burlington Watch Co. U.S.A." on the train bridge, and the familiar moon-shaped click is adjacent to the barrel wheel, characteristic of the "Getty Model."