Private Label Trade Names on American Pocket Watches: "Burlington Watch Co." Part 6: Original Features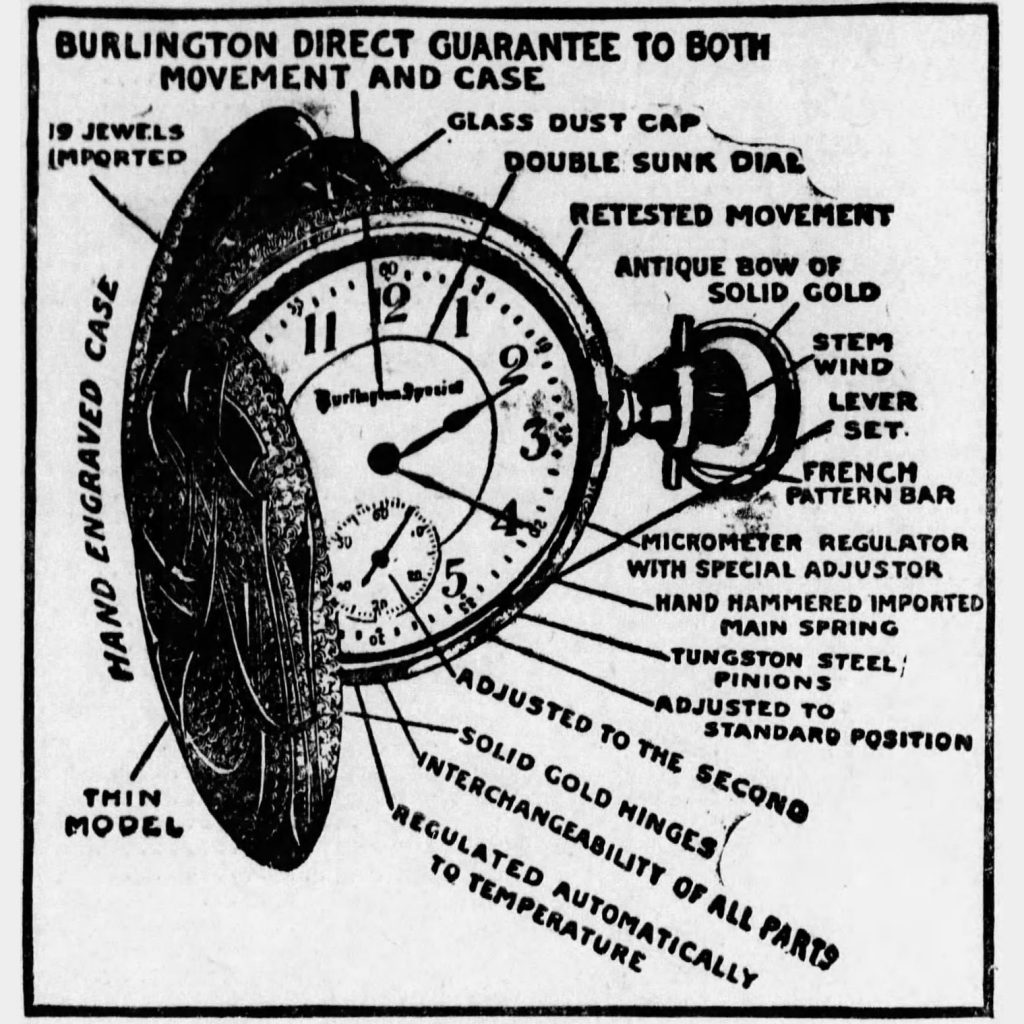 ---
The earliest advertisements by the Burlington Watch Company included a detailed diagram of the watch denoting key features of the first "Burlington Special."
The double-sunk dial was shown as marked "Burlington Special" with five-minute indicators around the perimeter. The hand-engraved hunting case featured solid gold hinges, an antique solid gold French bow, and a glass dust cap so customers could easily see the movement without fully exposing the works.
The illustrated diagram also distinguished features of the "thin model" 16-Size movement:
19 Jewels Imported
Stem Wind
Lever Set
Micrometer Regulator with Special Adjustor
Hand Hammered Imported Main Spring
[Tungsten] Steel Pinions
Adjusted to Standard Position
Adjusted to the Second
Interchangeability of All Parts
Regulated Automatically To Temperature
From the beginning, the Burlington Watch Company issued a lifetime guarantee on both the movement and the case, effectively reducing any reluctance of potential customers to order a watch via mail.