National Watch Company B.W. Raymond with Pennsylvania Railroad Co. Dial, c.1872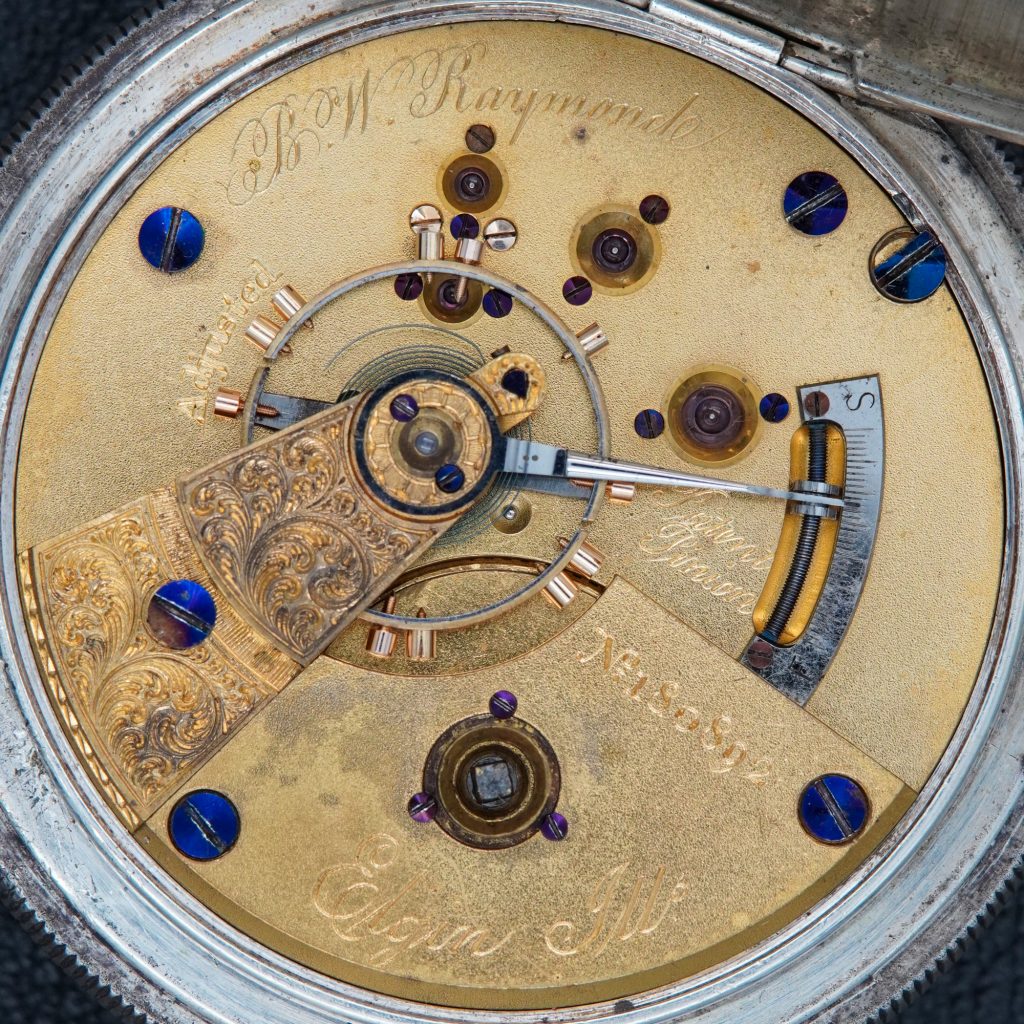 ---
Around 1870, the National Watch Company began furnishing watches featuring custom-marked hand-painted dials for use on the Pennsylvania Railroad Company lines.
These dials, manufactured in both single-sunk and double-sunk variations, were fitted on the company's premium grade at the time – the B.W. Raymond.
The 18-Size key-wind movement features fifteen ruby jewels, gold balance screws, and is factory-adjusted for precise timekeeping. Some additionally feature Moseley's patented micrometric regulator, an innovation implemented during the 1870s.
The "Pennsylvania Railroad Co." dials appear on movements from various runs, with estimated production dates ranging from c.1870-1873.
---