c.1905 Elgin Grade 244. This watch represents a sensible mid-range option offered by the Elgin National Watch Company in the early 1900s.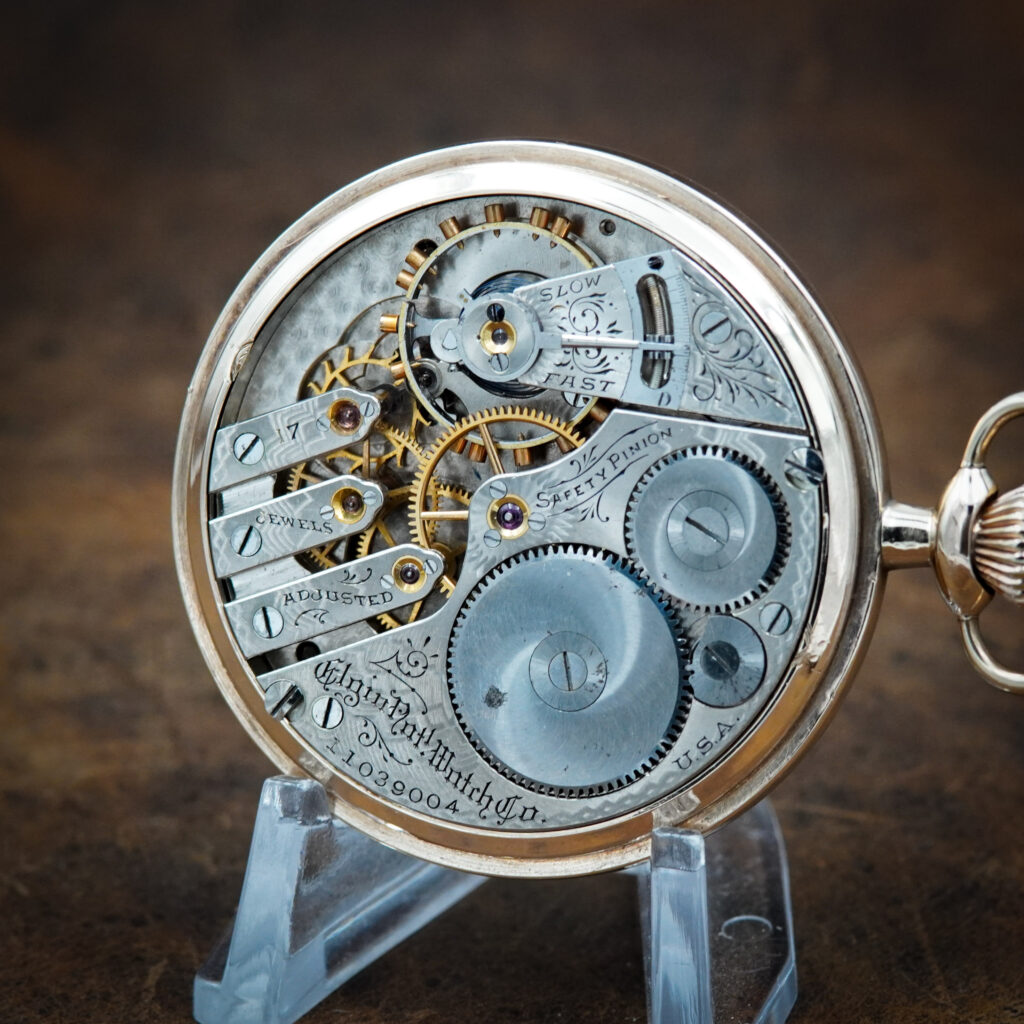 ---
The movement is a 16-Size Model 7 with 17 jewels and Moseley's patent micrometric regulator.
---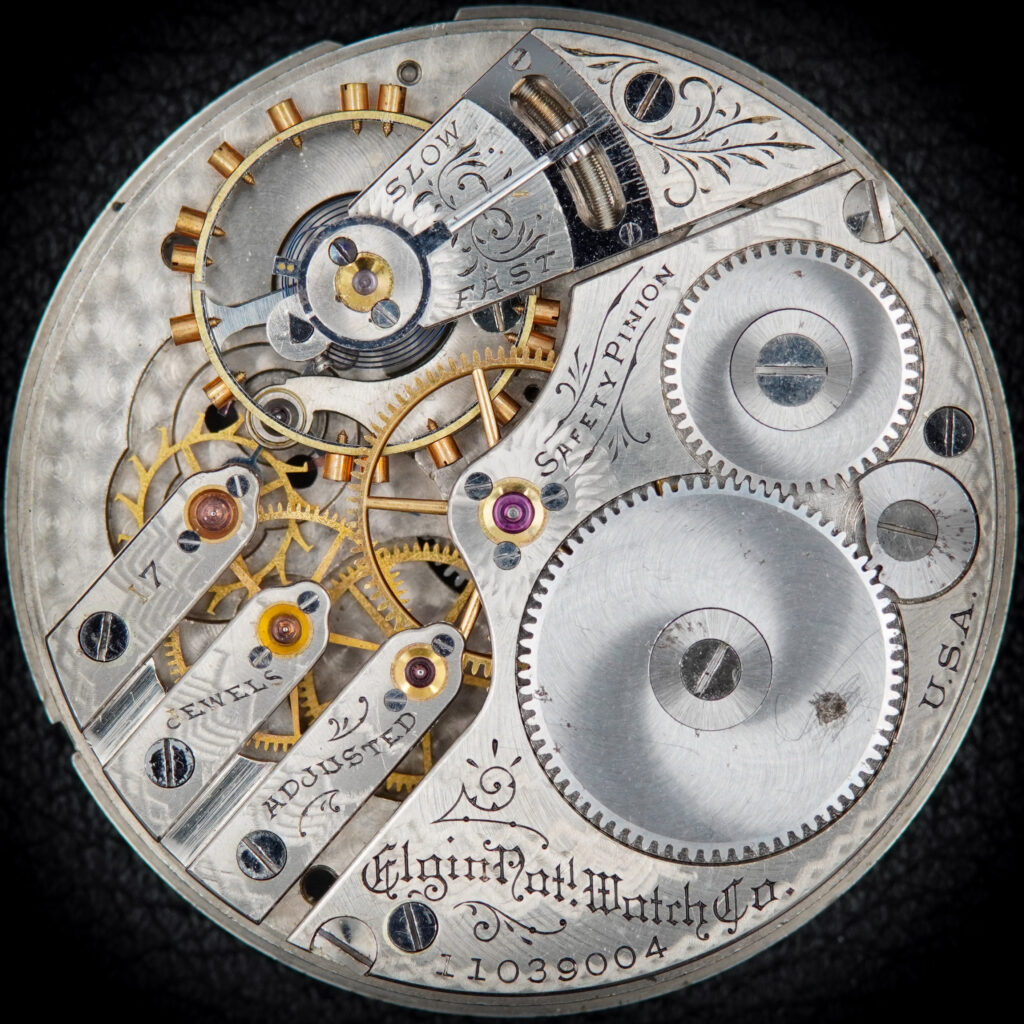 ---
According to grade descriptions in original catalogs, the Grade 244 was factory adjusted to temperature.
---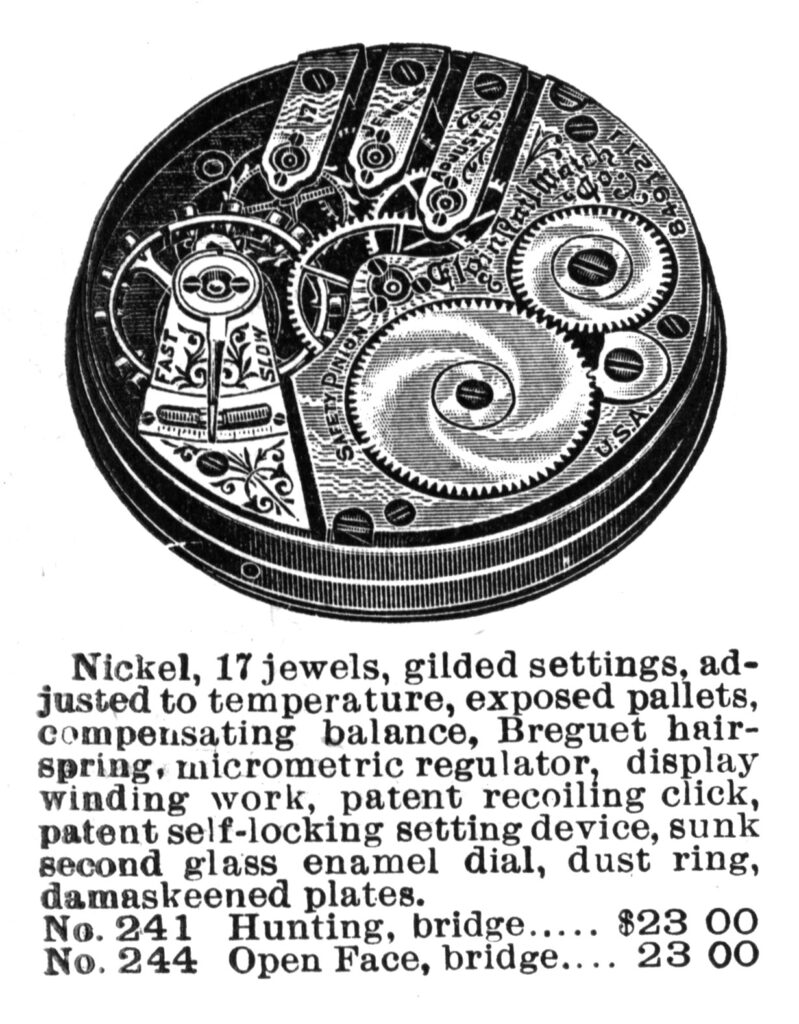 ---
While not a premium watch, the Grade 244 still features the artistry prominent during this era, exhibited by the elegant damakeening and engraving on the nickel plates.
---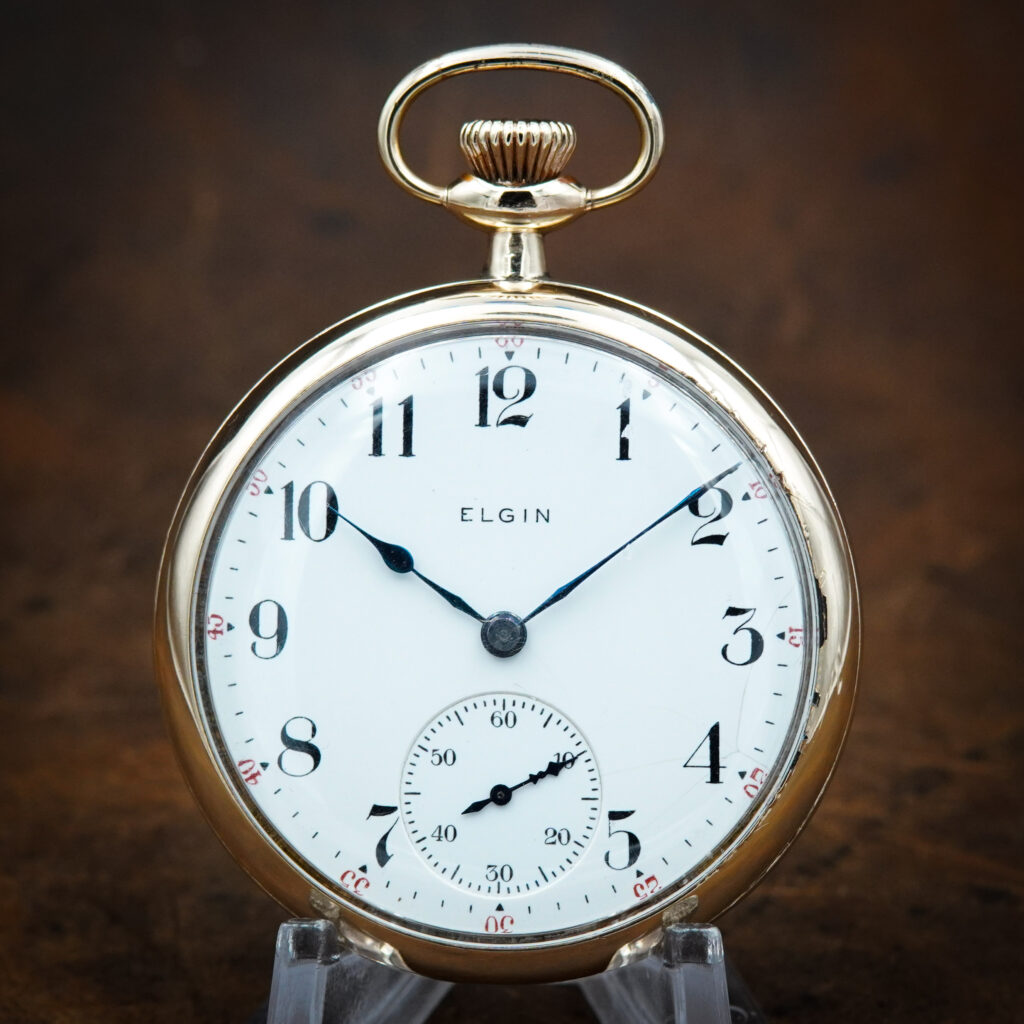 ---
With an estimated production date of 1905, only one living person on earth was alive when this watch originally rolled off the production line at the Elgin factory – Lucile Randon, a 118-year-old French nun, born in February 1904.
---