Introducing Horology Art.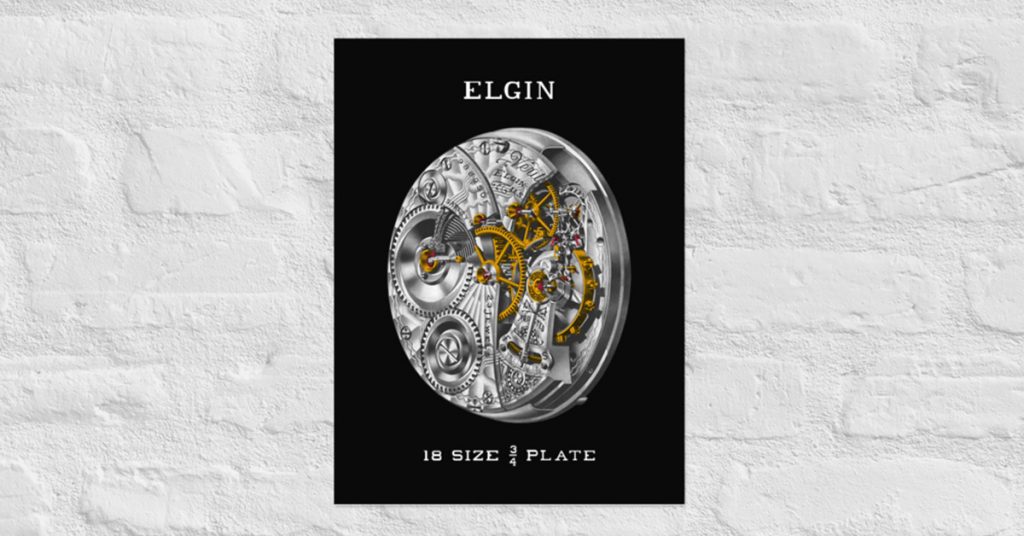 ---
One of the aspects that draws us to American horology is the artistry exhibited in every watch. Damaskeening patterns that dazzle in the light. Stunning ruby jewels surrounded by intricate gold settings. Beautiful enamel dials representing the spectrum from practical to whimsical. And fascinating designs adorning the cases. The mechanical brilliance adds a deeper layer of intrigue to the attractive aesthetics.
As a celebration of our love for horology and the artistry it represents in American history, we are launching a side project that aims to highlight aspects of the industry through art.
The first design at Horology Art is a modernized version of William A. Gabriel's fantastic cut-away drawing of Elgin's "Veritas Model." The original drawing took Gabriel two years to complete, which he did so in his free time at home.
Until the end of June 2021, use the promo code "VERITAS" to receive 10% off any order.