Conversion Dials: Converting Hunting to Open Face Orientation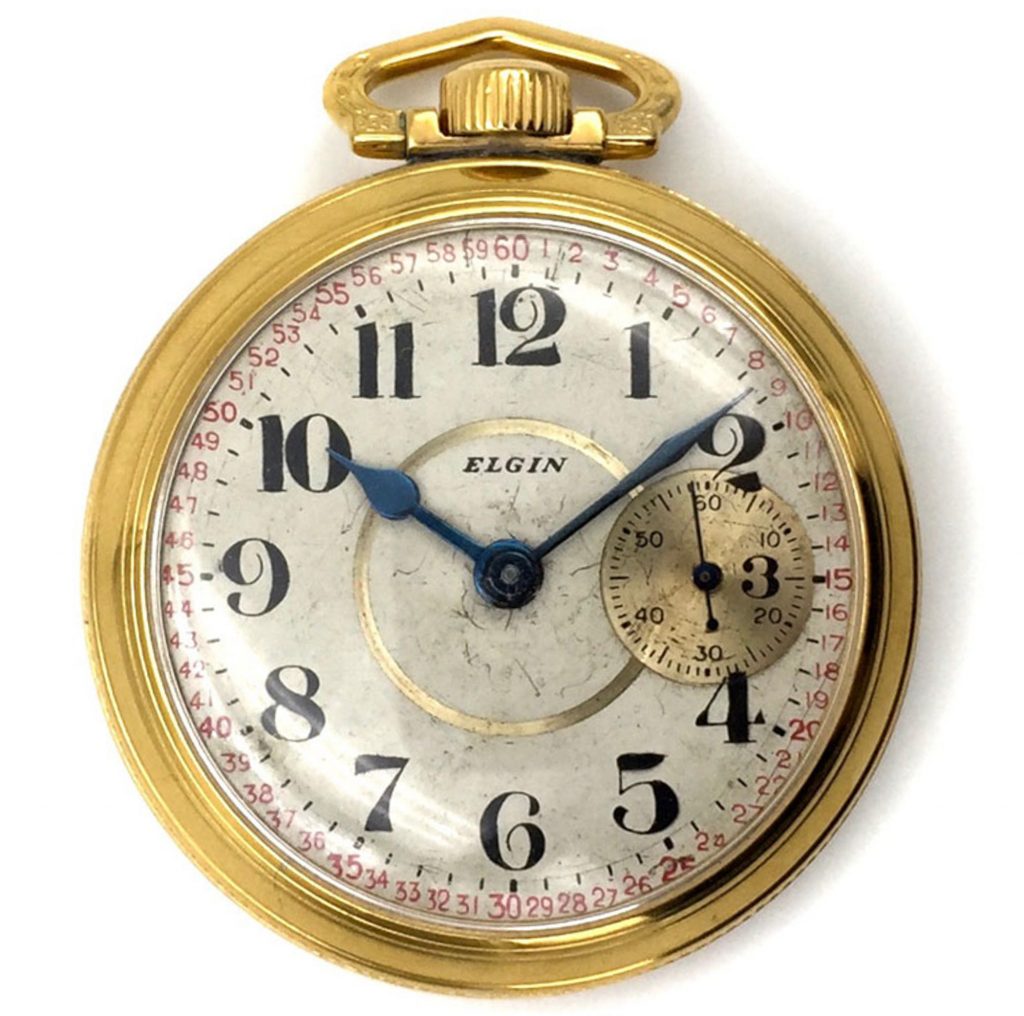 ---
As more railroads required watches to feature a pendant at the 12:00 position to qualify for service, conversion dials became a more popular option to adapt older watches.
These dials would allow a movement originally designed for a hunting case to be fitted in an open face case with the pendant at the 12:00 position, complying with time inspection requirements on many railroads. This was accomplished by rotating the movement ninety degrees and moving the seconds bit from the 6:00 position to the 3:00 position, resulting in an unconventional layout.
While uncommon, conversion dials were also created with the seconds bit located at the 9:00 position instead of the 3:00 position.