"The Wells Dial" Featuring Four Time Zones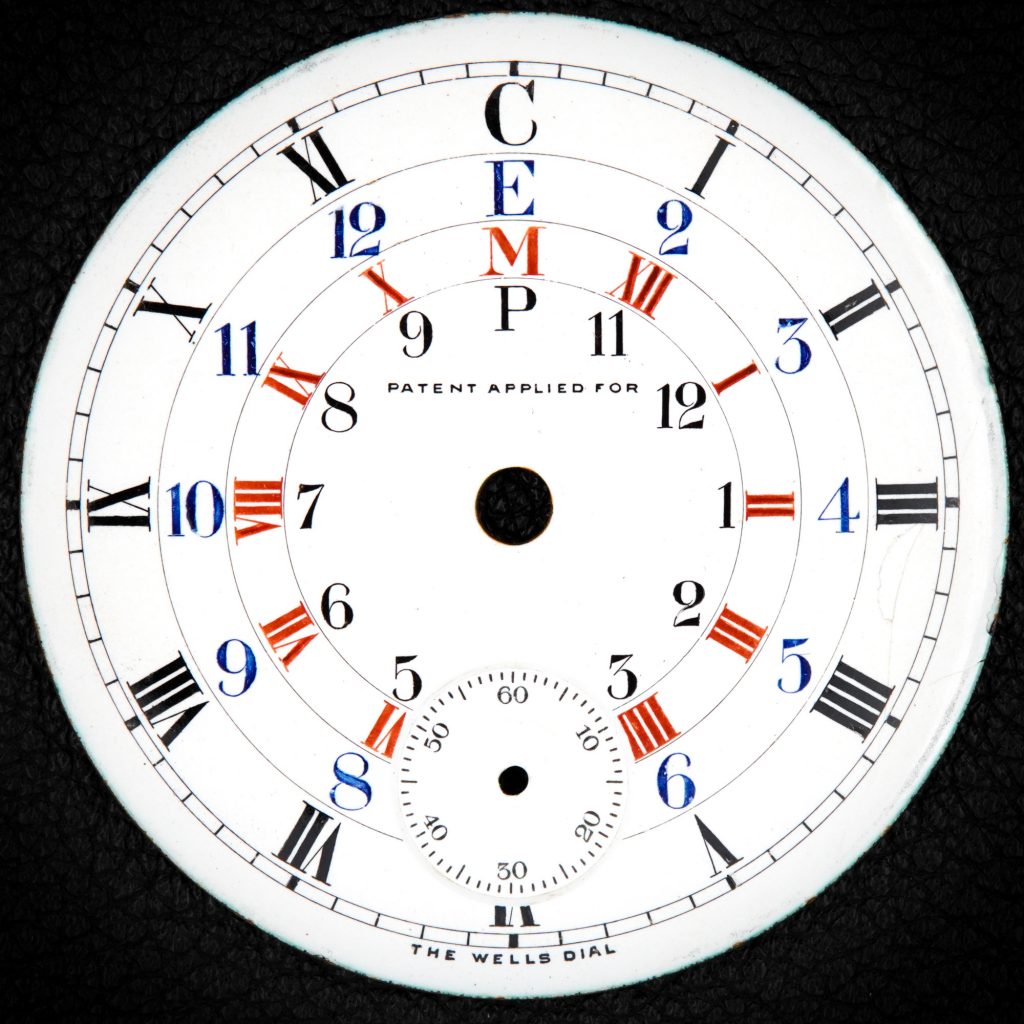 ---
One particularly interesting design proposed in response to the standard time adopted by the railroad industry is "The Wells Dial."
This unique dial exhibits one of the first attempts to indicate time for multiple time zones on a watch dial. Each of the primary time zones in the United States is represented in a dedicated ring: Eastern, Central, Mountain, and Pacific.
The dial is prominently signed "Patent Applied For," indicating a possible patent for the design. However, no patent documentation has been found.
"The Wells Dial" is made to fit 18-Size Elgin movements, but the origin of the dial remains a mystery. The enameling method is not consistent with Elgin dials from the same era, indicating the dial was likely manufactured at another company.