Private Label Trade Names on American Pocket Watches: "Burlington Watch Co." Part 45: The "Dragon Case" Surviving Example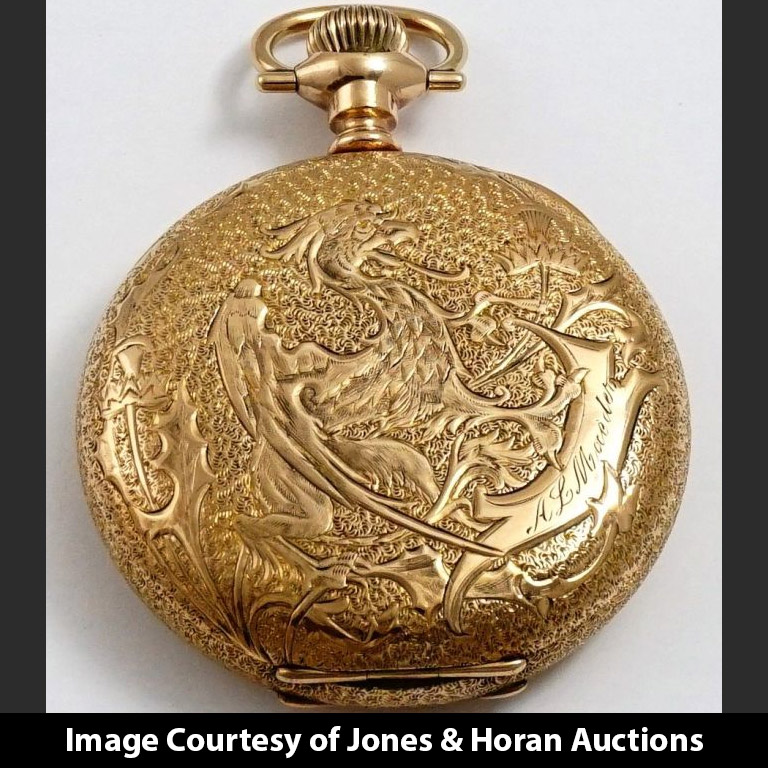 ---
One of the more unusual case designs offered by the Burlington Watch Company featured a dragon engraved on the exterior with stylistic embellishments.
Company catalogs describe the design as "an odd and fascinating design entirely at variance with anything else ever attempted in watch cases."
The dragon case design was exclusive to the Burlington Watch Company, only available when purchasing a Burlington Special watch. Due to the scarcity and usual design, the dragon cases have become highly desirable by collectors.