Private Label Trade Names on American Pocket Watches: "Burlington Watch Co." Part 37: Inserts From the c.1911 Burlington Catalog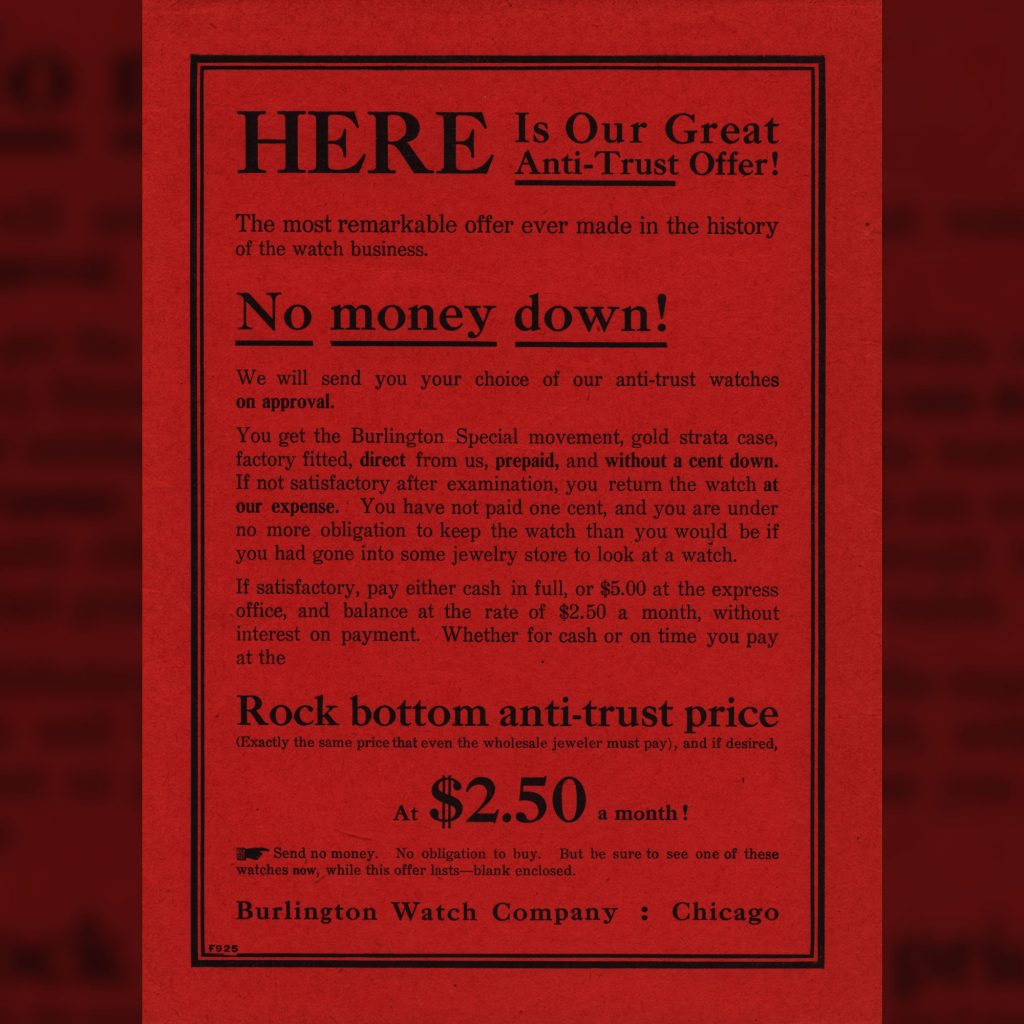 ---
The Burlington Watch Company enclosed a variety of inserts when catalogs were sent to prospective customers. These inserts included additional sales pamphlets and order forms.
A brief study of these inserts reveals the extent to which the company worked to make the sale.
Today's post features the most vibrant insert enclosed with the catalog – an extra sales sheet designed to catch the customer's attention and strategically provide an easy way to share with a friend or colleague.