John Webb's Magnum Opus: The Watch Dial Designed for Chess Master Paul Morphy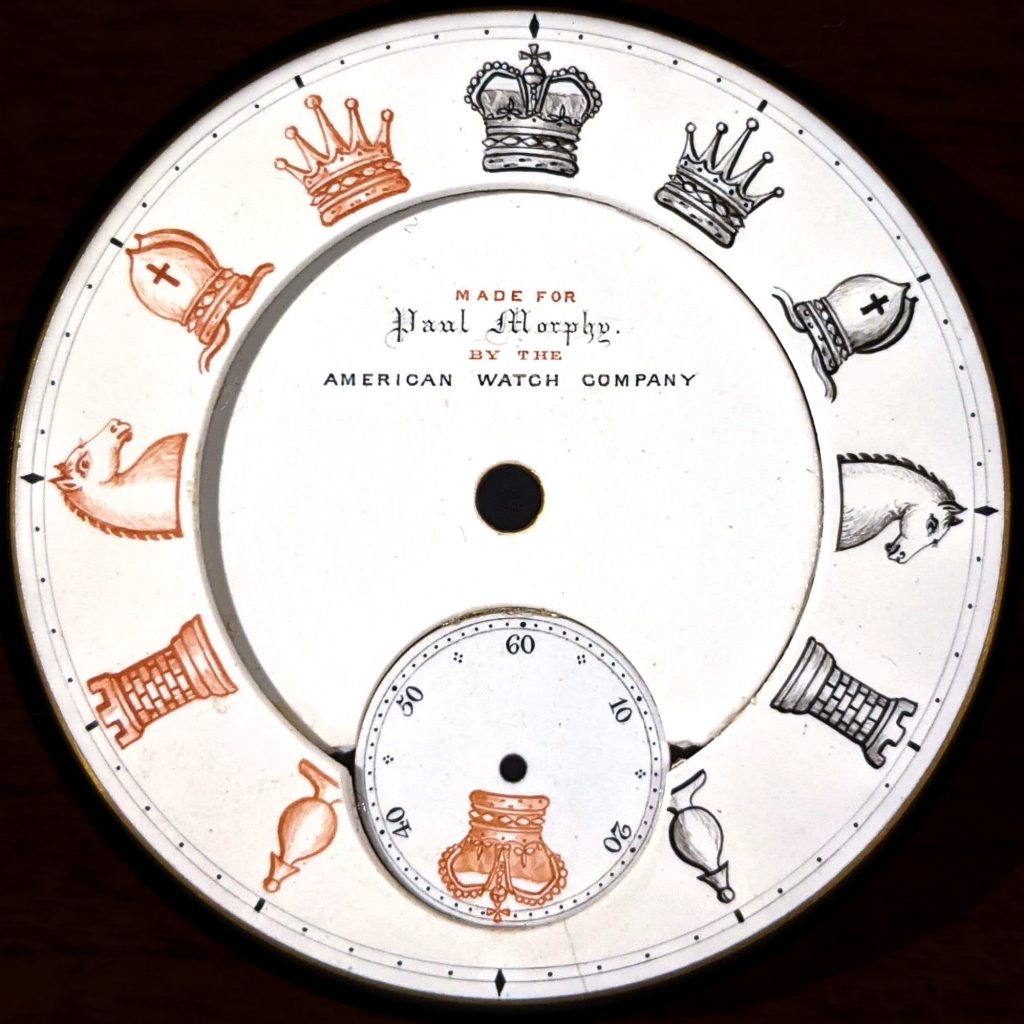 ---
Paul Morphy is considered to be one of the greatest chess masters of all time. Following a successful European tour in 1859, Morphy returned to the United States with newfound fame.
Despite being only 22 years old at the time, Morphy soundly defeated Europe's strongest chess players. During a celebration dinner at New York University in May 1859, a custom watch was presented to Morphy by the New York Chess Club.
The watch, manufactured by the American Watch Company, featured elegant red and black chess pieces at the hour indicators instead of Roman Numerals. The case pusher was engraved to represent a king's crown, complete with a diamond jewel on top. According to the serial number provided later in a testimonial published by the American Watch Company, the movement was an 18-Size, Model 1857, Grade P.S. Bartlett with a gold balance.
The dial was signed, "Made For Paul Morphy. By The American Watch Company." A week later, Morphy was invited to tour the factory at Waltham, where the watch had been manufactured.
The masterful chess-themed dial was the brilliant creation of dial painter John Webb, who had recently assisted in the development of a process to create sunk dials. Interestingly, the Morphy dial represents an early example of a double-sunk dial, no doubt a progression of Webb's methods.
The dial, signed by Webb on the reverse, now resides at the National Watch and Clock Museum in Columbia, Pennsylvania. Unfortunately, the dial is all that remains of the exquisite presentation watch.
---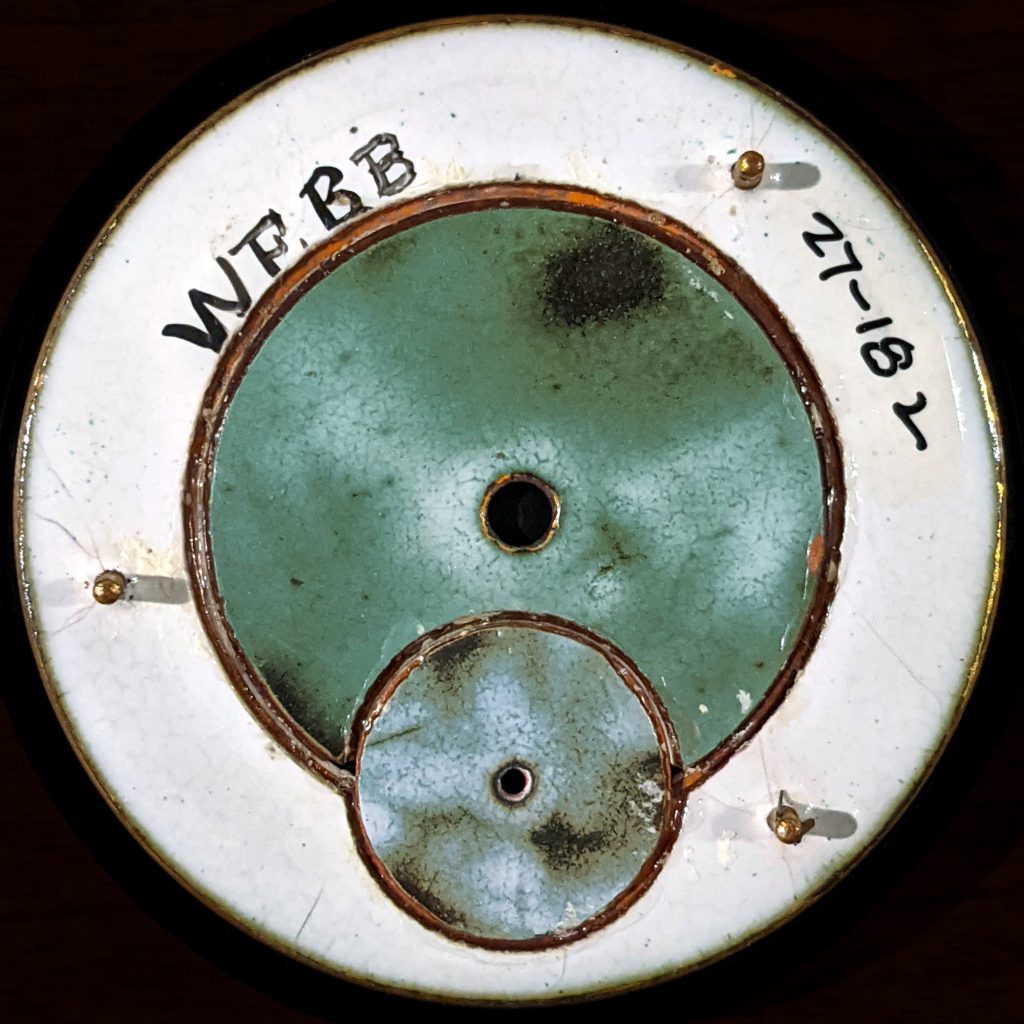 ---