A.C. Becken Catalog Excerpt Featuring Elgin's No. 49 and Minute Numerical Dials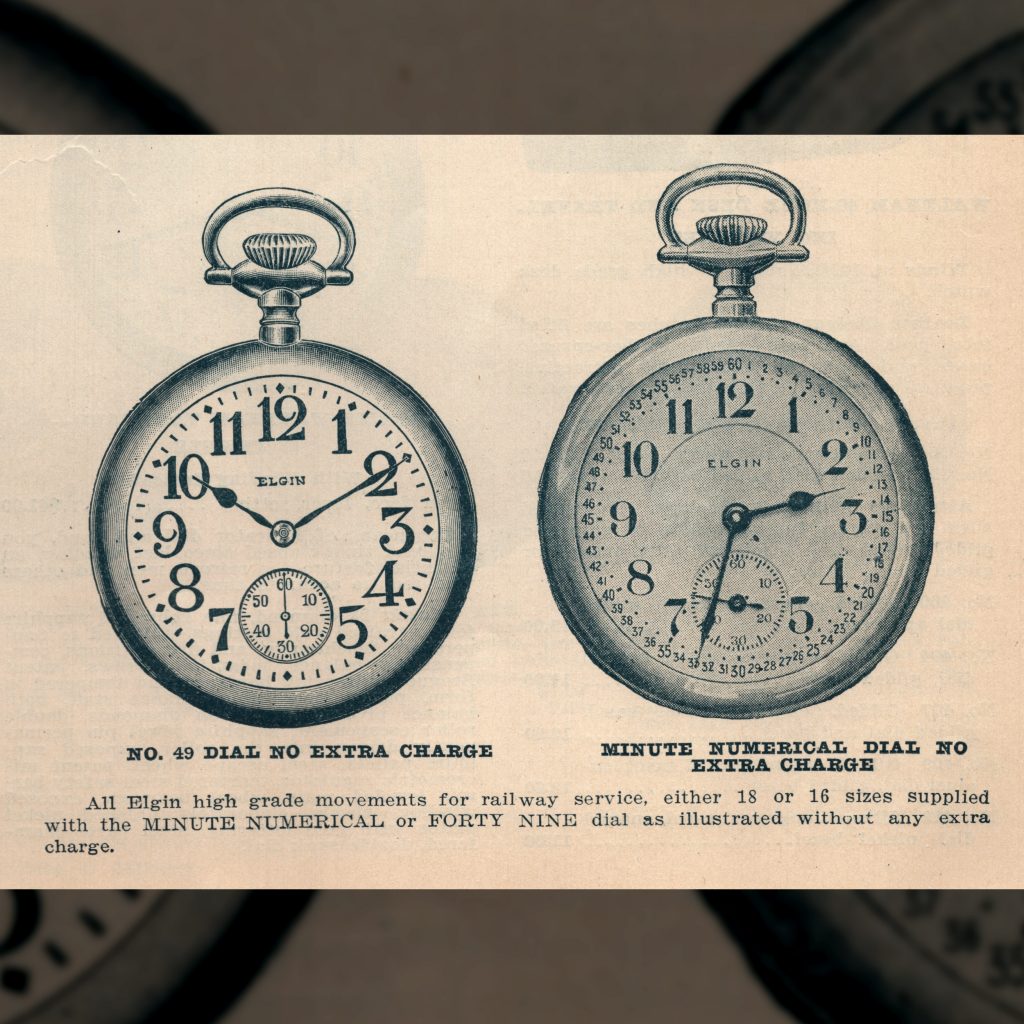 ---
The "No. 49" Dial and the "Minute Numerical" Dials were the primary options offered for railroad watches manufactured at the Elgin National Watch Company in the 1910s.
The 1915 A.C. Becken Catalog illustrates both railroad dial options, stating that:
"All Elgin high grade movements for railway service, either 18 or 16 sizes supplied with MINUTE NUMERICAL or FORTY NINE dial as illustrated without any extra charge."
Collectors that "buy the dial" often look for these two dials when evaluating an Elgin watch, as it generally indicates a finer railroad grade movement.