"Veritas" Name Trademarked by the Elgin National Watch Company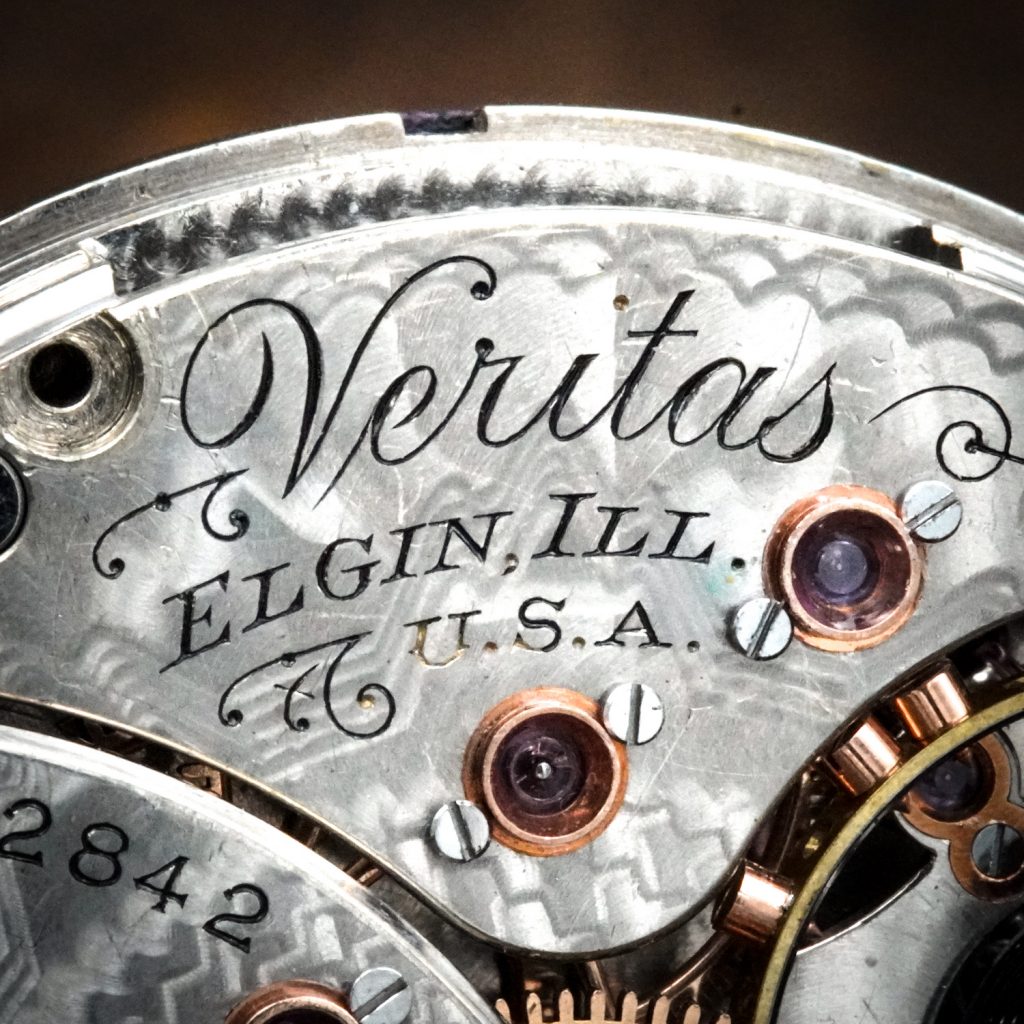 ---
In December 1898, the Elgin National Watch Company filed an application for a trademark on "Veritas," the Latin word meaning "truth." 
When the company introduced the new product line in 1901, the 21-Jewel and 23-Jewel options carried the "Veritas" name, fitting for a premium railroad watch.
The new movement design was dubbed the "Veritas Model" in some promotional materials distributed by Elgin, including the 19-Jewel "B.W. Raymond" despite the lack of the "Veritas" marking.
Elgin continued to use the "Veritas" name on their finest railroad watches until the early 1920s, around the time DeForest Hulburd became president of the company.
---