Just Launched: The New York Standard Serial Lookup Database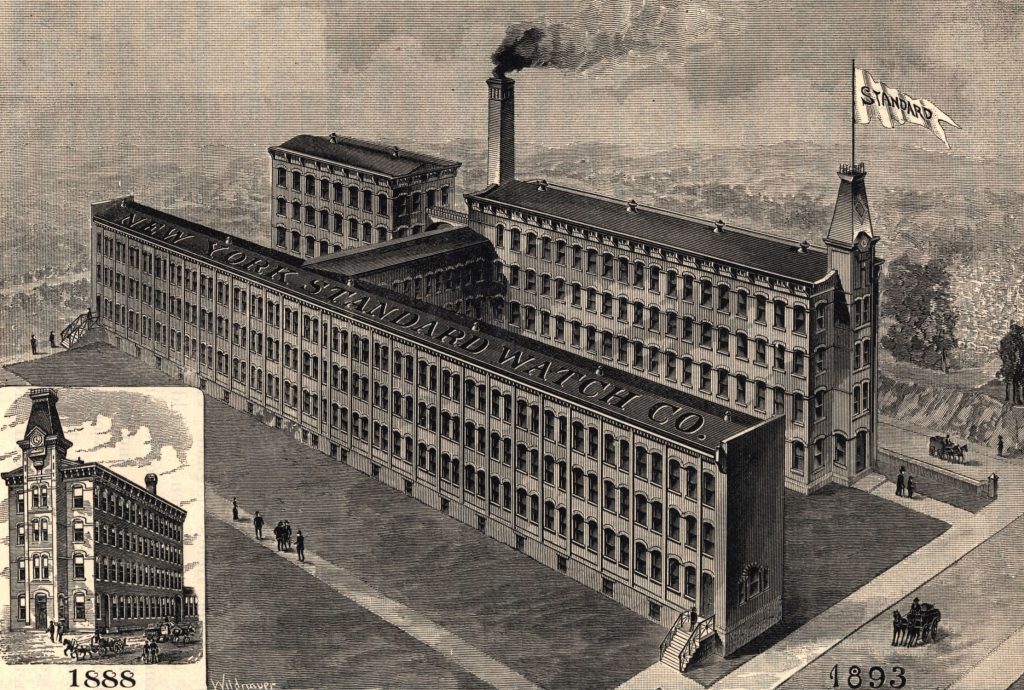 Last year, the Pocket Watch Database launched new serial lookup engines for Marion and Tremont watches. This year, we are starting with even bigger improvements, featuring the launch of the New York Standard reconstructed database. This massive project is the culmination of hundreds of hours of research – sifting through surviving examples, analyzing original advertisements, and transcribing newspaper articles covering the fascinating history of the factory in Jersey City. Thanks to everyone that has assisted with this project!
While no factory serial records have been found for New York Standard, observations of surviving examples have allowed reconstruction of potential runs to facilitate a serial lookup database.
For nearly forty years, New York Standard was one of the top producers of watch movements in the United States. Now, the reconstructed database can bring new exposure to the products of the New York Standard Watch Company. Enjoy.
As always, corrections are welcomed and encouraged.
Lookup Your New York Standard Watch