Waltham Model 1870 Crescent Street (18-Size, 15 Jewels, Button-Set) [Under Dial]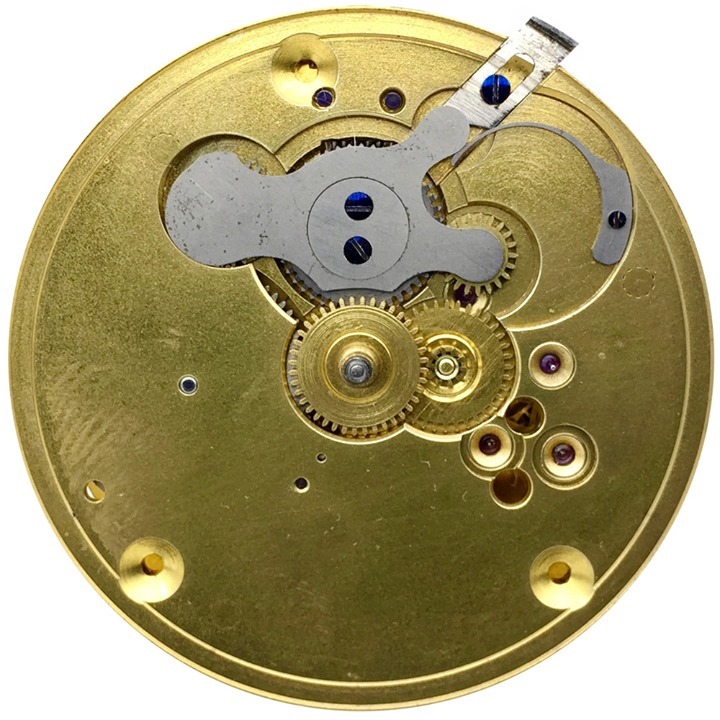 ---
The patent issued to Charles V. Woerd on August 13, 1867 for his setting mechanism design was never implemented into mass production. In the late 1860s and early 1870s, watch companies from across the United States were experimenting with novel ways to provide stem-wind and setting features as an alternative to the inconvenient key methods. Woerd's 1867 patent documentation describes an interesting lever-set configuration, relying on a slide-spring setup and unique case design to prevent the setting mechanism from being engaged accidentally.⠀
⠀
These concepts were later adapted for the button-set mechanism found on variations of the Model 1870 Crescent Street. A study under the dial reveals similarities between the two designs. However, instead of a slide-lever, the mechanism on the button-set configuration relies on a spring to allow engagement when the button is pressed rather than when a small lever is pulled away from the movement.⠀
⠀
The button-set variation quickly failed in the market, especially once a more-convenient lever-set Model 1870 was introduced. As a result, the production for button-set Model 1870 Crescent Street was extremely limited. Finding an originally-cased example is undoubtedly a worthy goal for any American watch collector.