Private Label Trade Names on American Pocket Watches: "Burlington Watch Co." Part 42: The Guarantee Certificate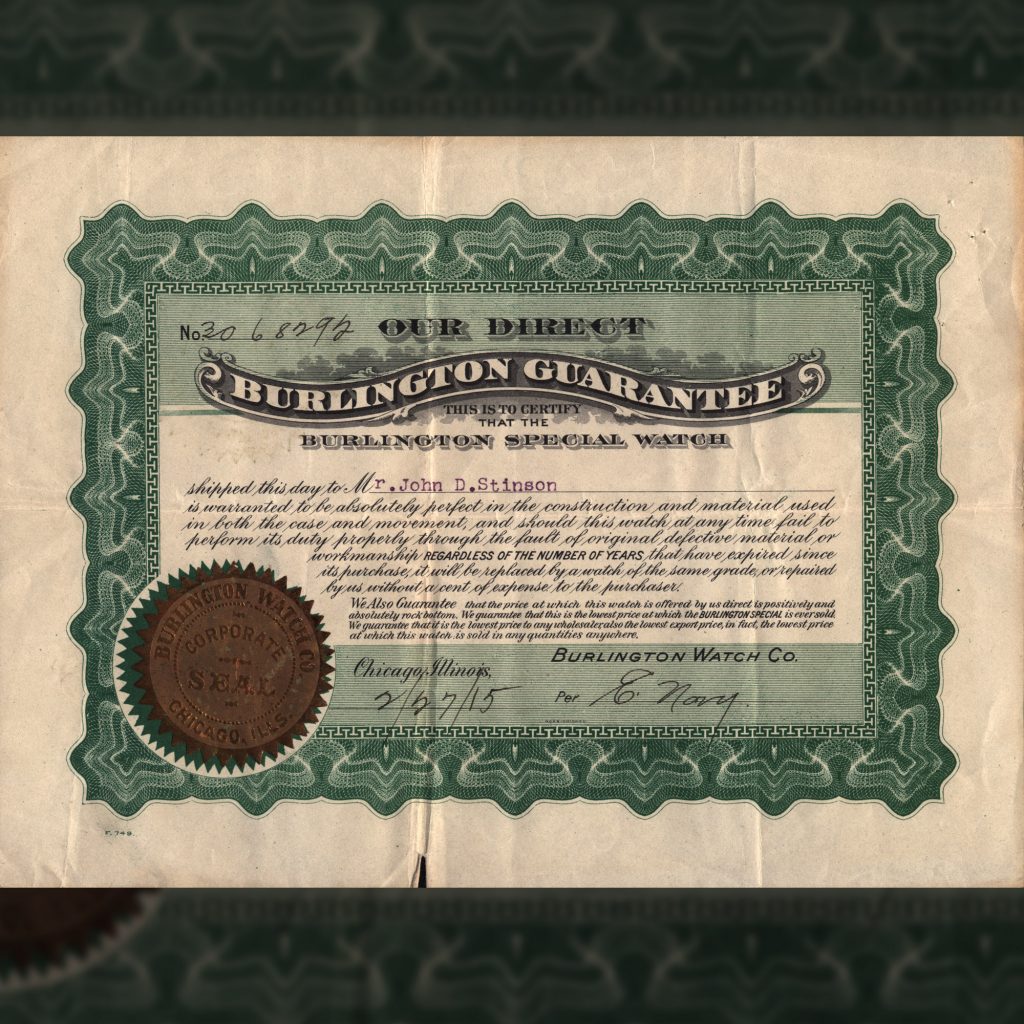 ---
Every Burlington watch shipped out from the Burlington Watch Company arrived with a guarantee certificate, ensuring that the watch and case was warranted against defects for life. This "Burlington Guarantee" encouraged confidence in the company and became critical to the company's mail-order success.
"Our Direct Burlington Guarantee

This is to certify that the Burlington Special Watch shipped this day to [Customer Name] is warranted to be absolutely perfect in the construction and material used in both the case and movement, and should this watch at any time fail to perform its duty properly through the fault of original defective material or workmanship REGARDLESS OF THE NUMBER OF YEARS that have expired since its purchase, it will be replaced by a watch of the same grade, or repaired by us without a cent of expense to the purchaser.

We Also Guarantee that the price at which this watch is offered by us direct is positively and absolutely rock bottom. We guarantee that this is the lowest price at which the BURLINGTON SPECIAL is ever sold. We guarantee that it is the lowest price to any wholesaler, also the lowest export price, in fact, the lowest price at which this watch is sold in any quantities anywhere.""Burlington Guarantee" Certificate
Babson Brothers, the parent organization of the Burlington Watch Company, hired two Swiss watchmakers to handle repairs and service for watches sent to the company under this guarantee. Reportedly, to fulfill the commitment to customers, these watchmakers were employed by the company until 1962, decades after the Burlington Watch Company ceased operations.