Elgin Watch Dial No. 2637: The Original "No. 49" Dial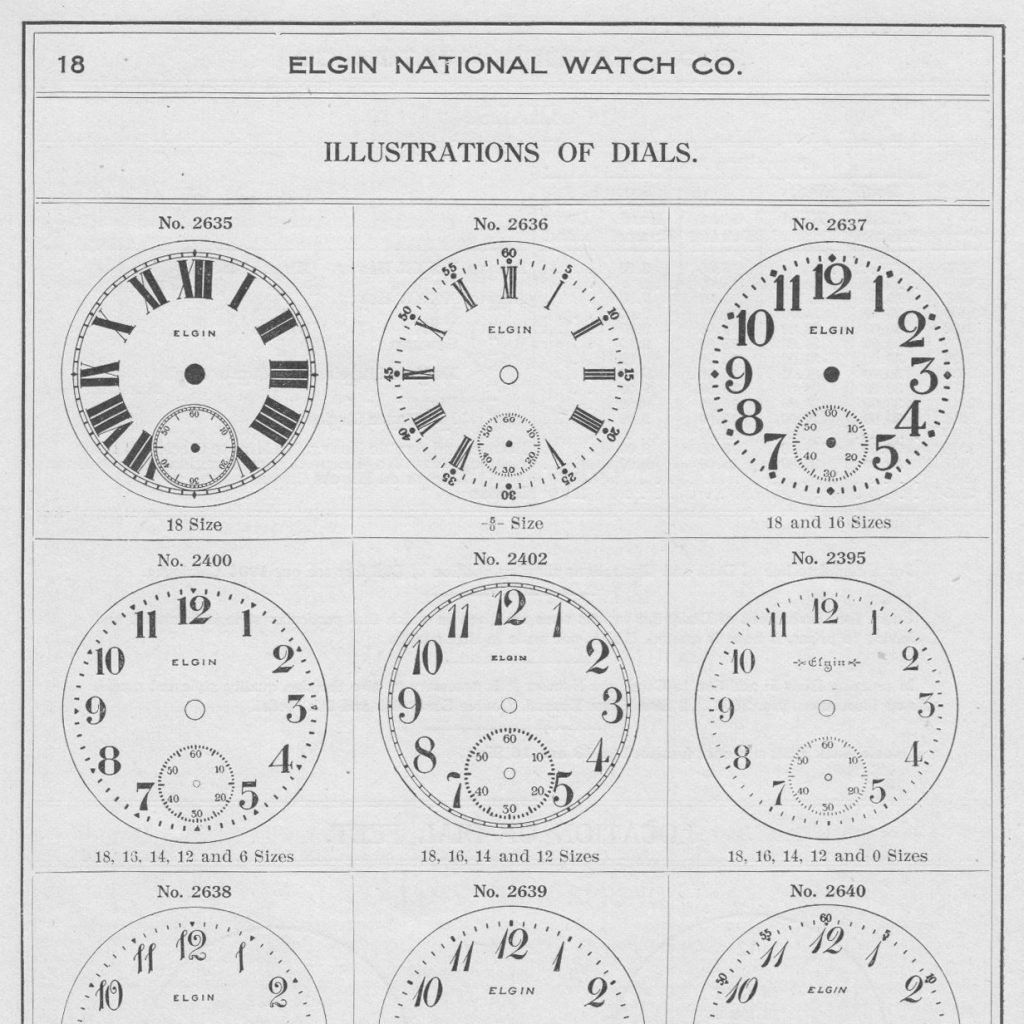 ---
When the Elgin National Watch Company introduced their iconic railroad dial around 1908, the original part number assigned was No. 2637, falling into a sequential pattern with the company's newer dial designs.
This part number designation can be seen in the Elgin 1909 Material Catalog Supplement, serving as an update to the 1904 Material Catalog.
A few years later, the dial was reassigned the "No. 49" designation and advertised using this classification for several decades.